Peach Soufflé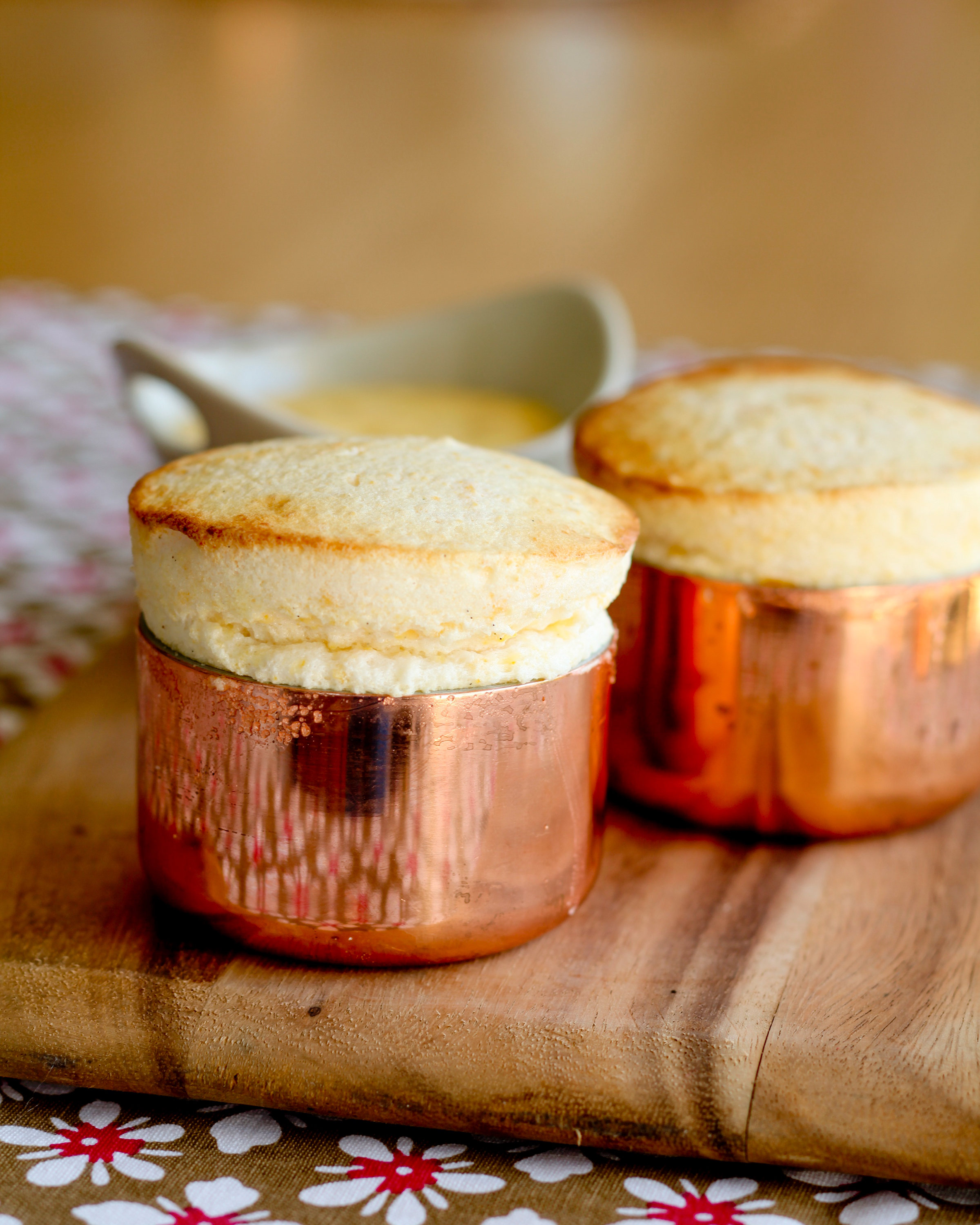 I know it's one of those dishes that always seems impossible, but in reality it's more like a magic trick than most chefs would like to have you know.
Ingredients
30g unsalted butter
200g caster sugar
360ml milk
4 eggs, separated
seeds of 1 vanilla bean
40g cornflour
2 egg whites
½ tsp cream of tartar
¼ cup peach purée (made from tinned peaches is fine)
2 tsp orange blossom water
Instructions
1 Preheat oven to 190°C and place a heavy tray or pizza stone on the middle shelf, ensuring that there is room for the soufflés to rise when baking. Grease the inside of four ¾ cup ramekins with butter and dust with 50g caster sugar, ensuring the surface is perfectly coated, including on the upward-facing edge of the ramekin's lip.
2 Pour the milk into a large saucepan and set over a moderate heat to boil. Whisk the yolks, 50g sugar, vanilla seeds and cornflour in a bowl, then whisk in the hot milk. Return to the saucepan and cook, whisking constantly, until thickened. Set aside until just warm.
3 Place all the egg whites in a perfectly-clean large bowl with the cream of tartar and whisk until foamy. Add the remaining sugar 1 Tbsp at a time, until the whites reach soft peaks only.
4 Whisk the peach purée and orange blossom water into the custard base, then fold in ¼ of the meringue. Fold in the remaining meringue gently, then spoon into the prepared ramekins and bake on the hot tray or pizza stone for 12-15 minutes, until well-risen and golden. Serve immediately.