Pavlova roll with strawberries and pears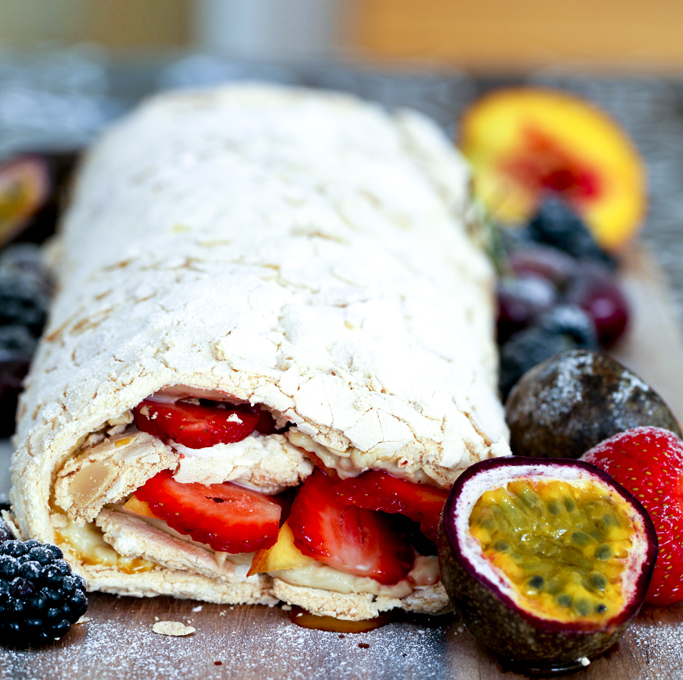 Pavlova Roll with Strawberries and Pears as cooked at Centro Box Hill
Ingredients
8 egg whites
½ tsp cream of tartar
300g caster sugar
2 Tbsp cornflour
2 tsp white vinegar
100g flaked almonds
300ml whipped cream
icing sugar, strawberries, sliced pears and passionfruit
Instructions
1 Preheat oven to 140°C. Whisk the egg whites and cream of tartar to soft peaks in an electric mixer. Continue beating on medium speed while adding the caster sugar in a steady stream. Beat until thick and glossy, then fold in the cornflour and vinegar.
2 Spread the meringue 2cm thick on a lined cookie tray and sprinkle with almonds. Bake for 20 minutes, until just set. Set aside, covered with a tea towel until cool.
3 Cover the meringue with cream and fruit, then roll up. Serve with a dusting of icing sugar.