Pasta Lamb-anaise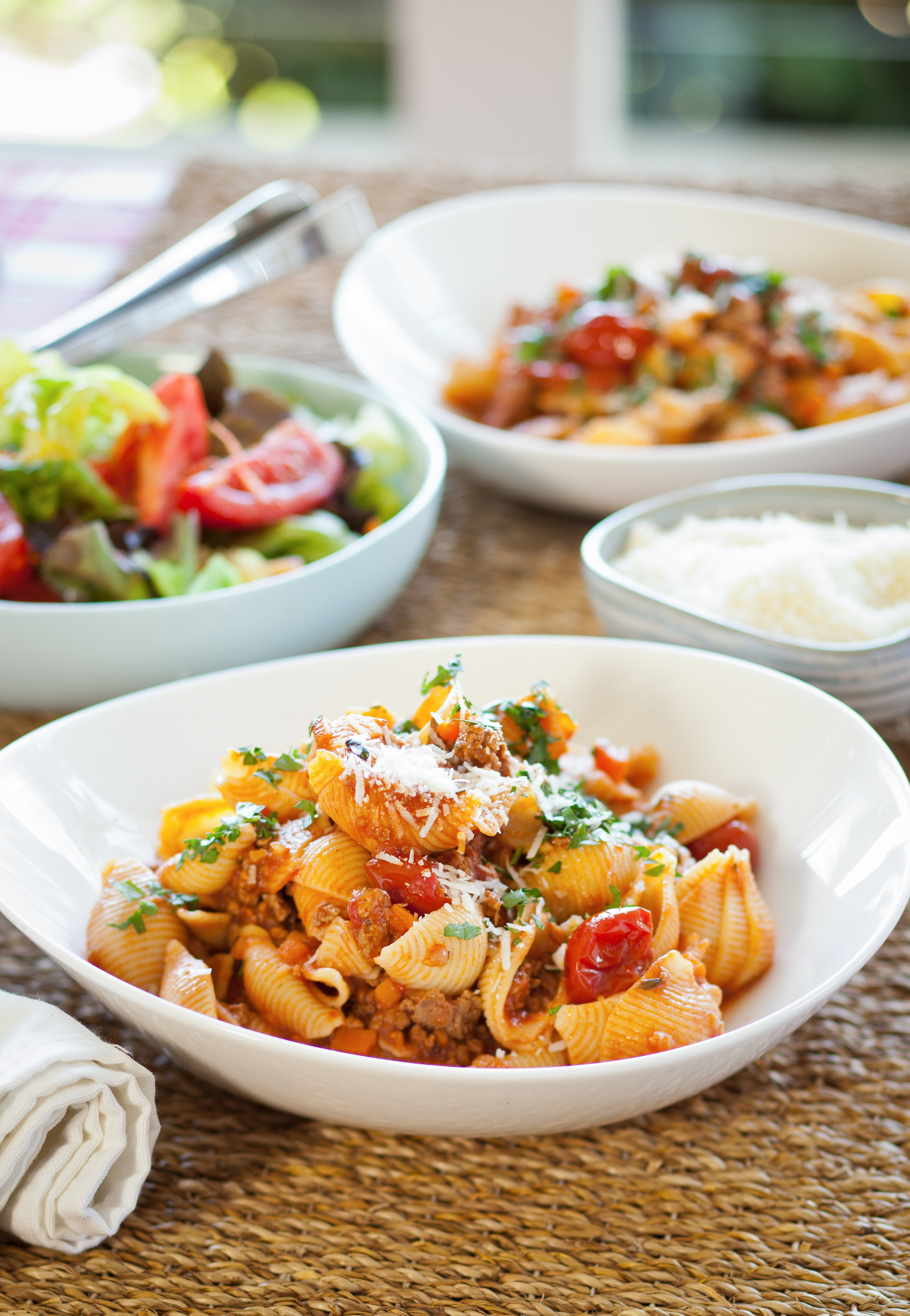 This beautifully rich sauce is best with a well made shell pasta.
Ingredients
1 brown onion, finely diced
1 carrot, finely diced
2 cloves garlic, minced
2 bay leaves
¼ bunch thyme, finely diced
2 Tbsp extra virgin olive oil
600g lamb mince
2 Tbsp tomato paste
2 x 400g cans tinned cherry tomatoes,
1 cup beef stock
salt flakes and freshly-milled black pepper
1 tsp brown sugar
400g pasta shells
grated parmesan, chopped parsley and leaf salad, to serve
Instructions
1 Sauté the onion, carrot, garlic, bay leaves and thyme in olive oil in a large saucepan set over a moderate heat for 5minutes, until softened. Add the lamb mince and cook, stirring often for 10 minutes, until browned.
2 Mix in the tomato paste and cook for 1 minute, then add the cherry tomatoes and stock and simmer for 20 minutes. Season with salt and pepper and stir in the sugar.
3 Cook the pasta according to manufacturer's instructions until al dente, then drain well and mix into the sauce. Serve with grated parmesan, chopped parsley and leaf salad.