Pappardelle with salsa verde and sausage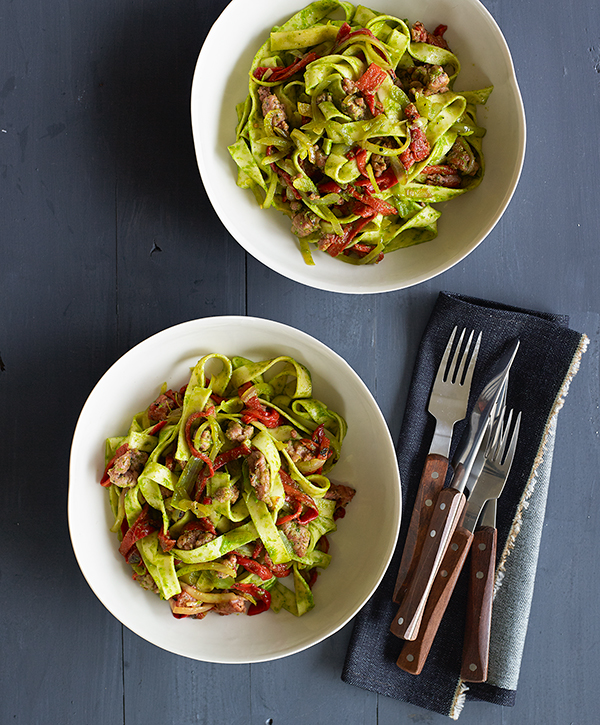 Make sure to buy good quality sausages for this dish, Italian style always work a treat.
Ingredients
1 bunch parsley leaves
1 bunch mint leaves
1 bunch thyme leaves
2 tsp capers
8 cloves garlic, sliced
¾ cup extra virgin olive oil
sea salt flakes and freshly-milled black pepper
400g pappardelle pasta
4 Italian sausages
2 white onions, finely sliced
1 cup roasted red capsicum, sliced
1 cup finely-grated Parmesan cheese
Instructions
1 Combine the herbs, capers, 6 cloves garlic and ½ cup olive oil in a blender a and purée until smooth. Season with salt and pepper.
2 Cook the pasta in a large saucepan of rapidly-boiling salted water, until al dente, then drain well.
3 Meanwhile, remove the skins from the sausages and crumble into small pieces. Fry in the remaining olive oil over a moderate heat in a large frying pan, until crunchy, then add the onion and remaining garlic and cook for 2 more minutes. Mix in the capsicums, pasta, Parmesan and salsa verde, then serve.