Pan-roasted Lamb Cutlets with Spicy Seed Crumble and Glazed Carrots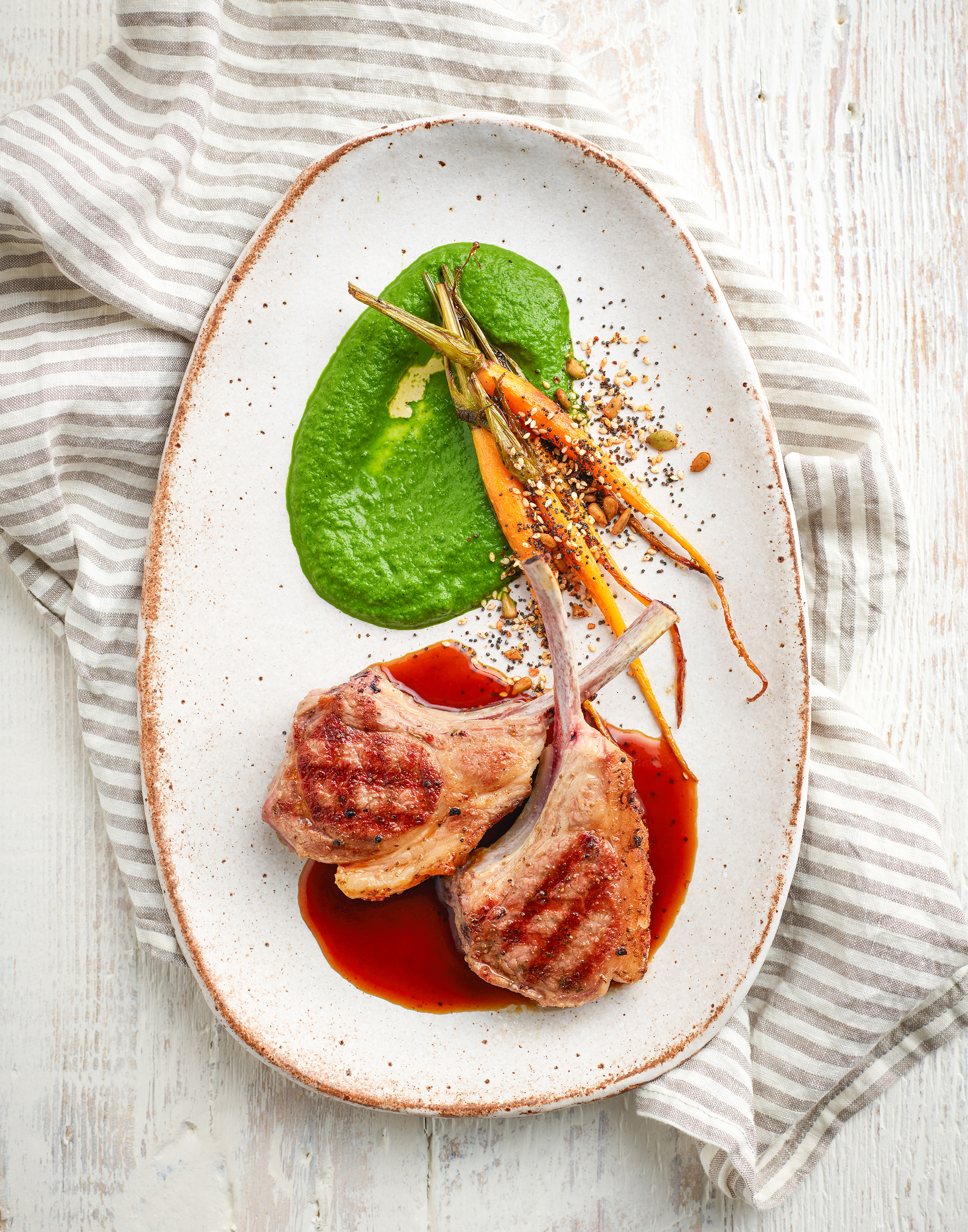 It's my spicy seed crumble that really makes this dish special!
Ingredients
8 lamb cutlets, French trimmed
2 tsp celery salt
½ cup extra virgin olive oil
sea salt flakes and freshly-ground black pepper
¼ cup mixed seeds (sunflower, pepita, sesame, poppy)
2 tsp Mexican chilli powder
2 bunches baby carrots, peeled
75g unsalted butter
¼ cup golden syrup
2 tsp red wine vinegar
1 bunch chives, finely sliced
creamed kale and muscat jus, to serve
Instructions
1 Season lamb with celery salty and black pepper, then drizzle with 1 Tbsp extra virgin olive oil. Cook on a hot barbecue grill or ribbed griddle for 3 minutes each side, until medium.
2 Meanwhile, toss the seeds and chilli powder, then fry in 1 Tbsp extra virgin olive oil for 2 minutes, until toasted. Season with salt and pepper, then set aside.
3 Steam the carrots until just tender. Heat the butter, golden syrup and vinegar in a large pan, then fry the carrots for 5 minutes, until glazed. Spoon creamed kale onto plates, the top with carrots, and, seeds and muscat jus.