Pan-roasted hapuka with asparagus and lemon aioli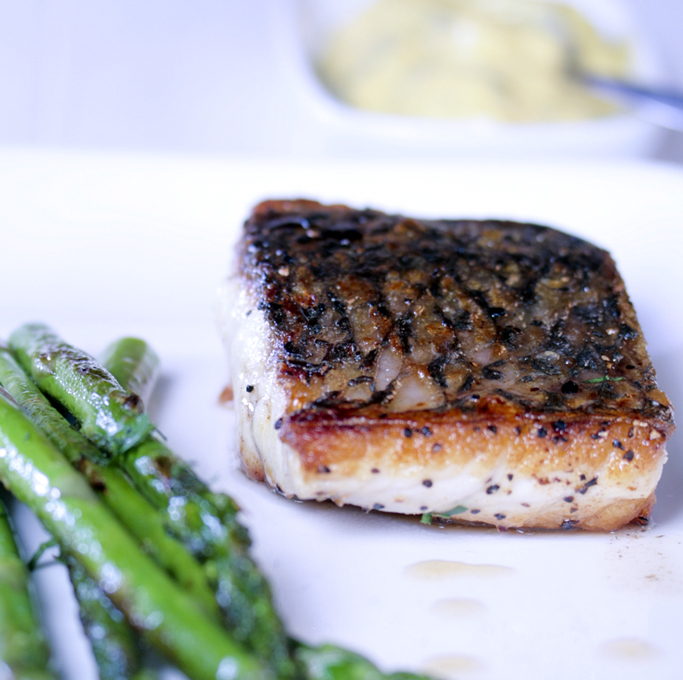 Keep it simple – you really want to be able to savour every morsel of this excellent fish.
Ingredients
4 x 170g hapuka fillets
salt flakes and freshly-milled black pepper
2 Tbsp extra virgin olive oil
2 bunches asparagus, trimmed
1 bunch dill, picked
¼ cup mayonnaise
2 cloves garlic, minced
zest and juice of 1 lemon
1 tsp seeded mustard
Instructions
1 Season the fish with salt and pepper, then rub with half the olive oil. Fry in a pan over a medium-high heat for 8 minutes, turning several times, until just firm.
2 Meanwhile, toss the asparagus with the remaining olive oil and fry in a pan over a high heat, until tender and lightly blackened. Toss with the dill and season with salt and pepper.
3 Mix the mayonnaise, garlic, zest, juice and mustard. Serve with fish with asparagus and the aioli.