Paçoca de amendoim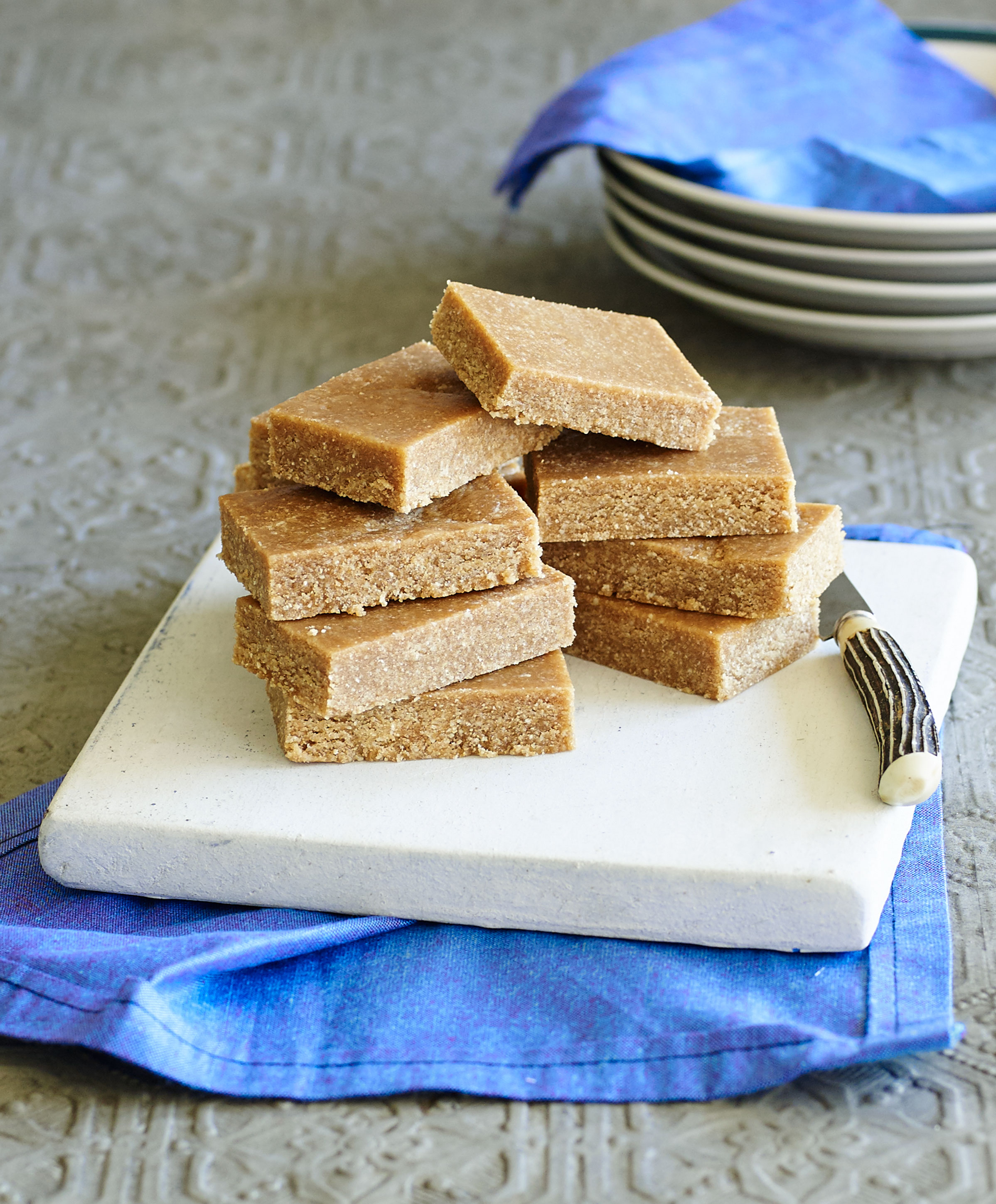 A cross between fudge and peanut butter, its flavour is deeply earthy and surprisingly floral from the toasted tapioca flour that gives it bulk. If tapioca flour is unavailable, use coconut flour instead.
Ingredients
¾ cup tapioca flour
1½ cups lightly-salted peanuts
1¼ cups brown sugar
¼ cup sweetened condensed milk
25 whole roasted and salted peanuts for decoration
Instructions
1 Put the tapioca flour into a non-stick frying pan and set over a moderate heat. Cook for 5 minutes, stirring often, until aromatic, then transfer to a bowl and set aside until cooled.
2 Combine the peanuts, brown sugar and tapioca flour in a food processor and pulse until a thick paste forms. Add the sweetened condensed milk and pulse until the mixture holds when squeezed lightly. Press into a lined 20cm square cake tin, then top with the whole peanuts, one for each serve. Refrigerate for 2 hours, until set.
3 Turn out, then cut into small squares.