Orange créme brulee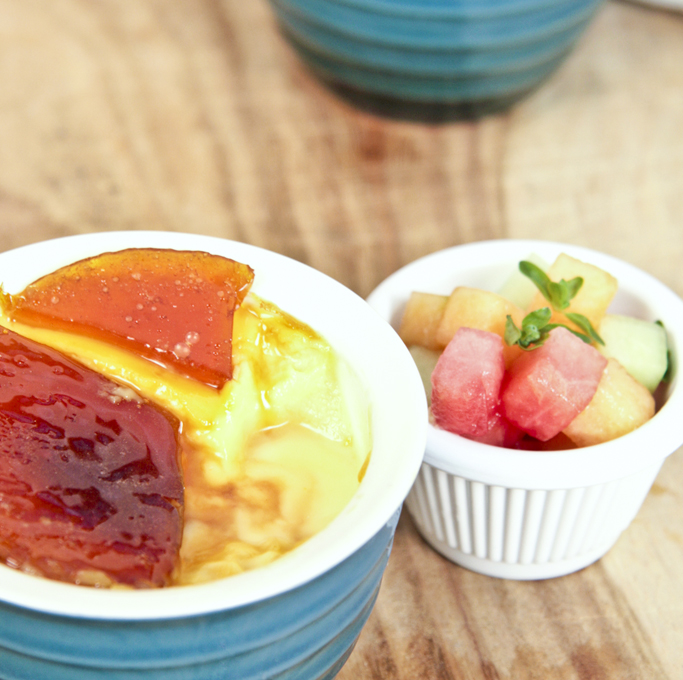 Orange blossoms are delicately fragrant and can be used fresh to steep into syrups or desserts, or dried to add to your favourite tea.
Ingredients
400ml milk
400ml thickened cream
6 oranges, zested
210g caster sugar
12 egg yolks
2 tsp orange blossom water
½ cup Demerara sugar
melon salad and ice cream, to serve
Instructions
1 Preheat oven to 100°C. Pour the milk, cream, zest and sugar into a pot and set over a medium heat. Simmer for 3 minutes, stirring constantly. Remove from the heat and whisk into the yolks and orange blossom water.
2 Strain the mixture through a fine sieve and pour into four gratin dishes. Bake for 30 minutes until just set, then transfer immediately to the fridge for 2 hours, or until set firmly.
3 Sprinkle the tops of the custards with Demerara sugar and place under the grill or sear with a blowtorch until the sugar caramelises. Serve with melon salad ands ice cream.
Professional Tip: When caramelising the top of the crème brulee, add the Demerara sugar a tablespoon at a time, for the crispest and most even caramel.