Old-fashioned beef and ale filling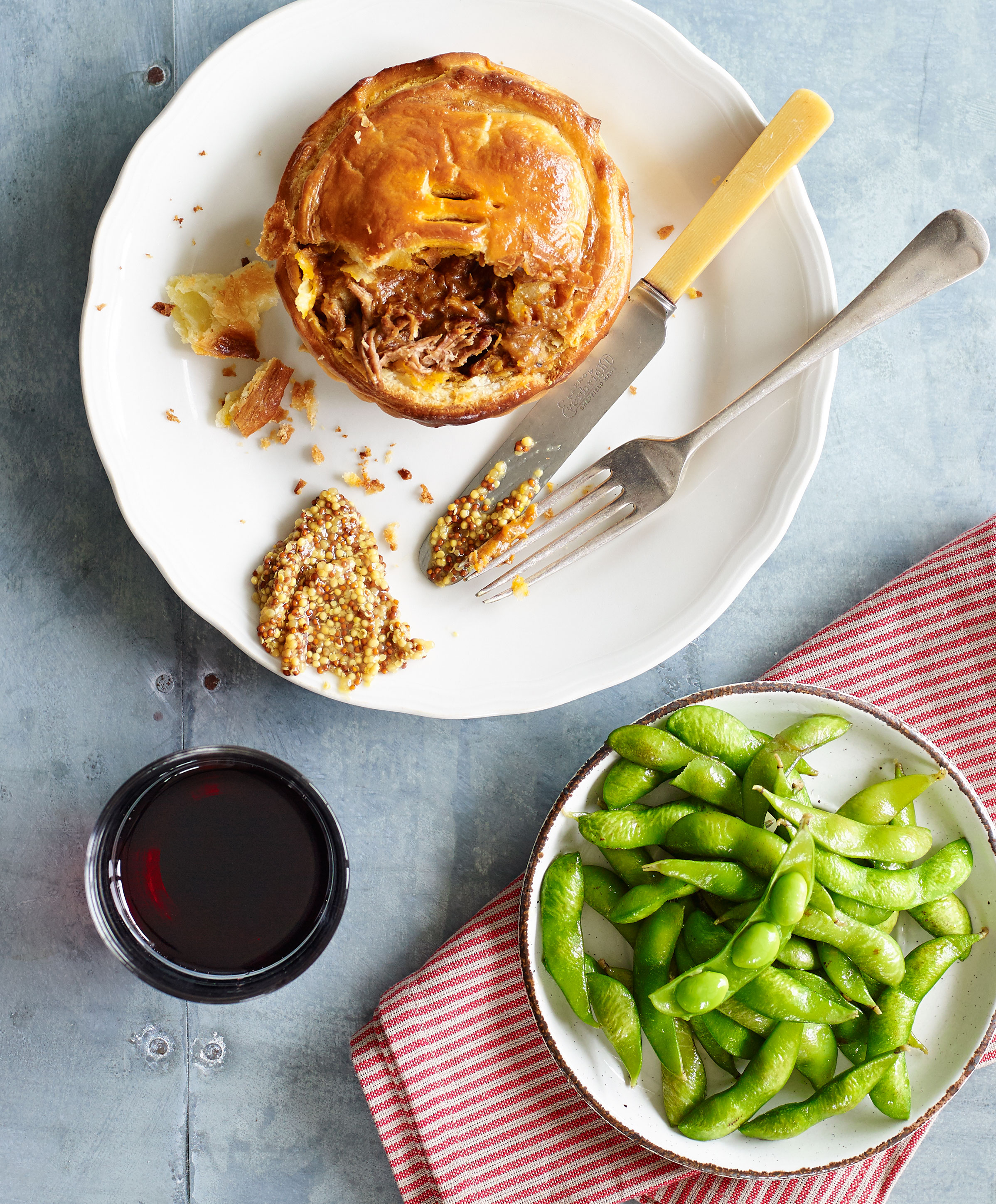 Nothing beats a good old fashioned pie recipe. We can't wait for cooler climes to try this one! Bring it, Winter.
Ingredients
2 brown onions, finely sliced
2 sticks celery, finely diced
¼ cup extra virgin olive oil
1.25kg beef shin, diced
8 cloves garlic, minced
¼ cup plain flour
2 Tbsp tomato paste
300ml dark ale
1L beef stock
2 tsp sweet Hungarian paprika
1 tsp ground cumin
½ tsp ground celery seeds
sea salt flakes and freshly-milled black pepper
Instructions
1 Preheat oven to 140°C. Sauté the onions and celery in 1 Tbsp olive oil in a large saucepan over a moderate heat for 3 minutes, until softened. Set aside. In the same saucepan fry the beef pieces in batches using the remaining oil, until well-browned.
2 Add the garlic, cook briefly, then mix in the flour and cook until the mixture sticks to the bottom of the saucepan. Pour in the tomato paste and ale, bring to a simmer, then add the stock.
3 Return the beef and vegetables and mix in the spices. Once simmering, fit the lid and place in the oven Bake for 4 hours, until the beef is very tender and the sauce has thickened. Season with salt and pepper. If the sauce needs further thickening, decant and boil separately before returning to the mixture. Allow to cool completely before filling pies.