Mussel and squid hotpot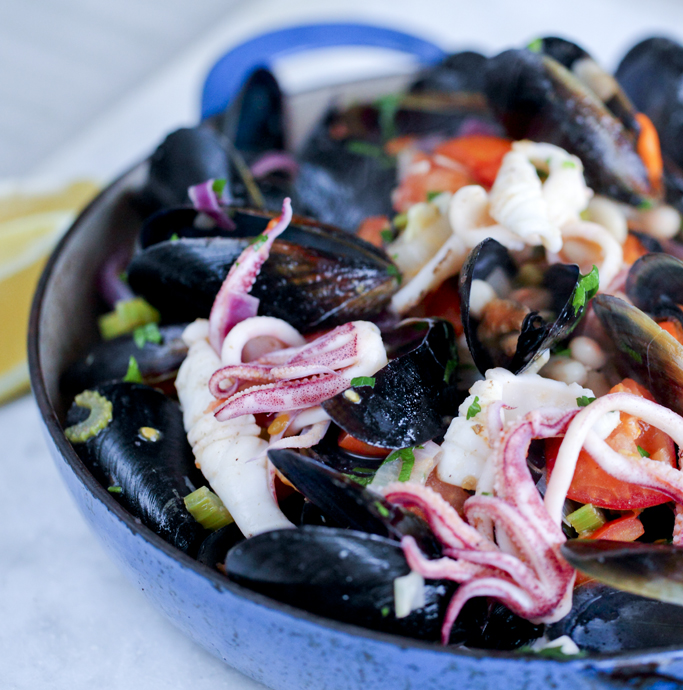 If mussels are open when you buy them, there may be a problem. If they smell unpleasant, there almost certainly is a problem.
Ingredients
2 red onions, thickly sliced
2 sticks celery, diced
4 cloves garlic, sliced
2 tsp baby capers
2 Tbsp extra virgin olive oil
1kg mussels
1 cup white wine
4 tomatoes, diced
400g squid, sliced
salt flakes and freshly-milled black pepper
lemon wedges, to serve
Instructions
1 Sauté the onion, celery, garlic and capers in olive oil in a saucepan over a moderate heat for 5 minutes until well softened, then add the mussels and wine and cook until the shells have opened. If any fail to open, prise them with a knife.
2 Mix in the tomatoes, and squid, simmer briefly, then season with salt and pepper. Serve with lemon wedges.