Mushy peas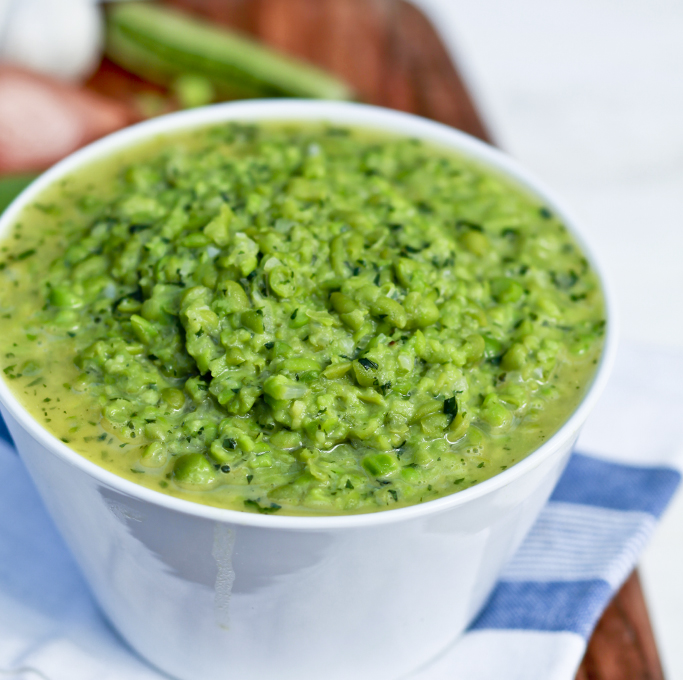 It's essential you have a recipe for mushy peas, you'll use it more than you think!
Ingredients
2 eschalots, finely sliced
2 cloves garlic, minced
75g unsalted butter
1 cup chicken stock
2 cups frozen peas
2 tsp cider vinegar
¼ bunch mint, finely chopped
salt flakes and freshly-milled black pepper
Instructions
1 Set a medium saucepan over a moderate heat and sauté the eschalots and garlic in butter for 4 minutes, until well-softened. Add the stock and bring to a boil.
2 Mix in the peas and cook for 5 minutes, until softened, then add the vinegar and mint and simmer for 1 more minutes. Transfer to a food processor and pulse until coarsely crushed. Season with salt and pepper then serve.