Mixed Grain Salad Buddha Bowl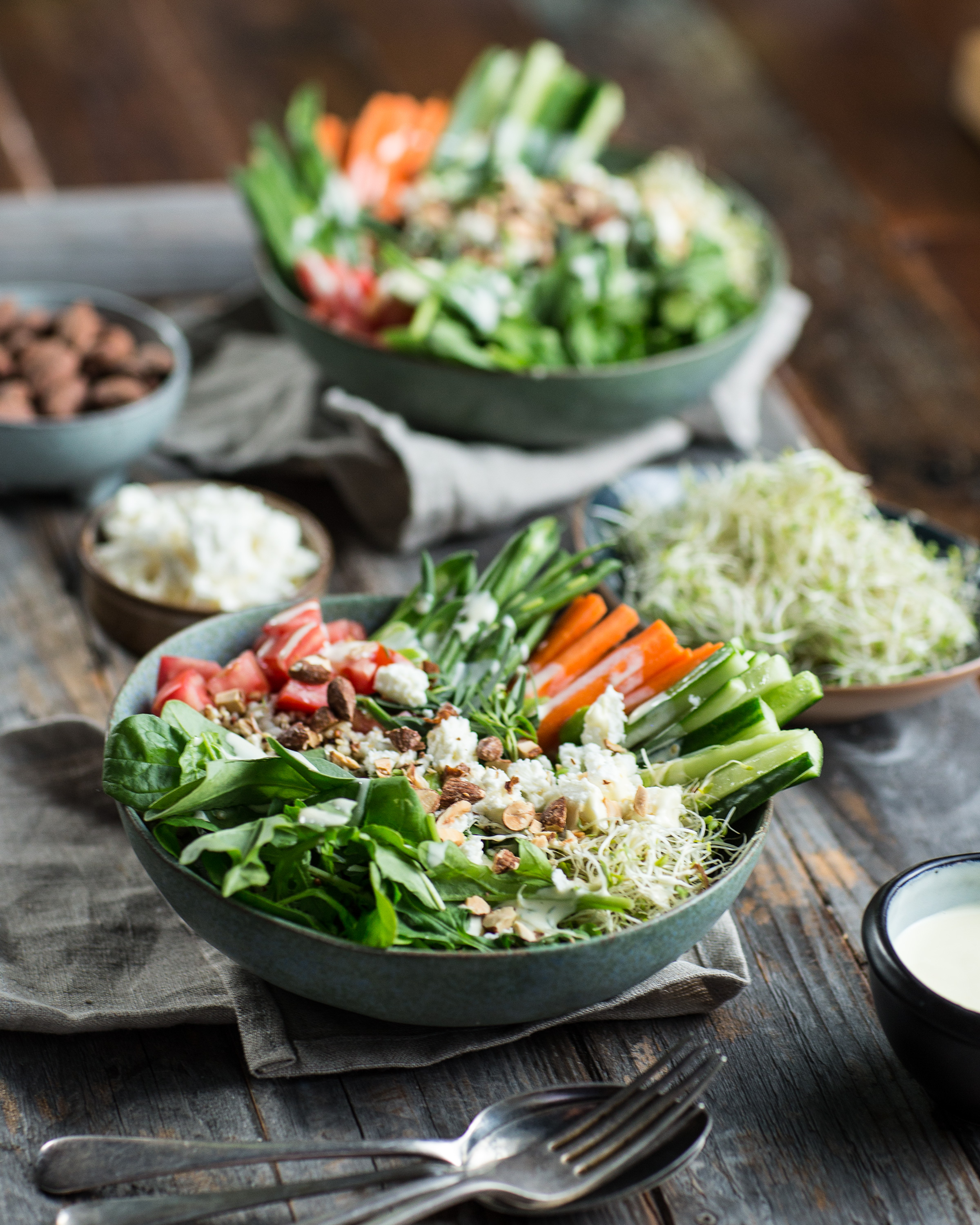 Food bowls are one of the biggest food hits of our time. And no wonder. They're healthy, colourful, easy, and you can adapt them to an infinite array of flavours. For this bowl I've replaced rice with two other simple grains that everyone should be able to cook, and left it vegetarian, because we all need more plant food in our lives.
Ingredients
1 cup pearl barley
1 cup tricolour quinoa
2 cups frozen soy beans (edamame)
2 cups baby spinach leaves
2 cups baby rocket leaves
4 cups mixed chopped salad vegetables (carrot, cucumber, tomatoes, beans)
½ cup alfalfa sprouts
100g feta, crumbled
2 Tbsp smoked almonds, chopped
2 Tbsp Japanese mayonnaise
1 Tbsp extra virgin olive oil
juice of 1 lemon
½ bunch tarragon leaves, finely chopped
sea salt flakes and freshly-ground black pepper
Instructions
1 Place the barley in a saucepan with 1L salted water and bring to the boil over a moderate heat. Cook for 15 minutes, then cover and turn the heat off. Stand for 10 minutes, then drain.
2 Put the quinoa in a sieve and rinse under cold water for 1 minute. Transfer to a medium saucepan with 2 cups chicken stock and set over a moderate heat. Bring to a boil, fit the lid, then turn the heat to low. Cook for 10 minutes until the liquid is absorbed, then stand for 10 minutes. Fluff with a fork.
3 Soften the frozen soy beans in cold water, then remove from the pods. Toss with the grains, spinach and rocket, then arrange in bowls. Top with the salad vegetables and alfalfa then scatter with feta and almonds.
4 Combine the mayonnaise, olive oil lemon juice and tarragon in a small blender and purée until smooth. Season with salt and pepper then drizzle over.