Mixed berry clafoutis with mango sorbet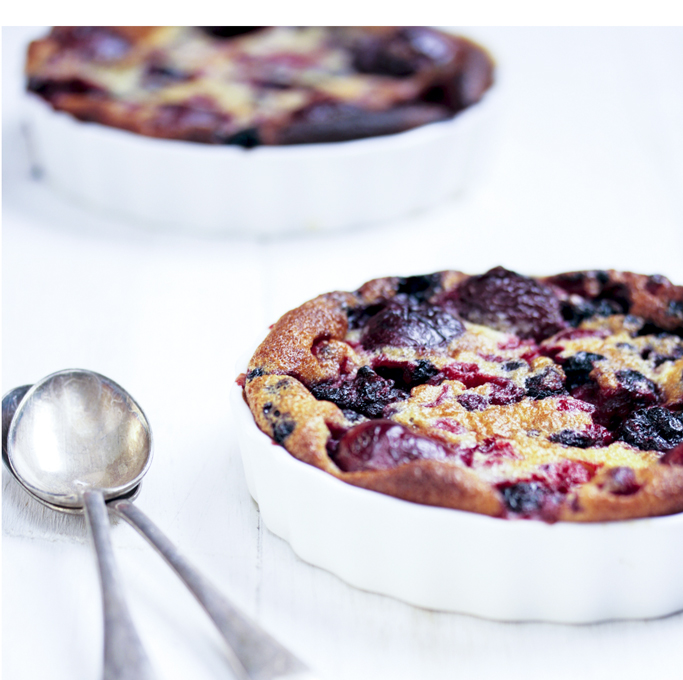 Here's a fantastic way to use summer fruits.
Ingredients
1 cup mixed berries
½ cup pitted cherries
½ cup plain flour
½ tsp cream of tartar
¼ tsp salt
2 eggs
¾ cup milk
1 tsp vanilla extract
3 Tbsp caster sugar
4 scoops mango sorbet
Instructions
1 Preheat oven to 220°C, and et the fan to low sped where adjustable. Arrange the berries and cherries in the bottom of four gratin dishes.
2 Whisk the flour, cream of tartar, salt, eggs, milk, vanilla and sugar together in a large bowl. Pour over the berries and place immediately in the oven. Bake for 20 minutes until puffed and deep golden brown. Serve immediately with scoops of mango sorbet.