Milk bread burger buns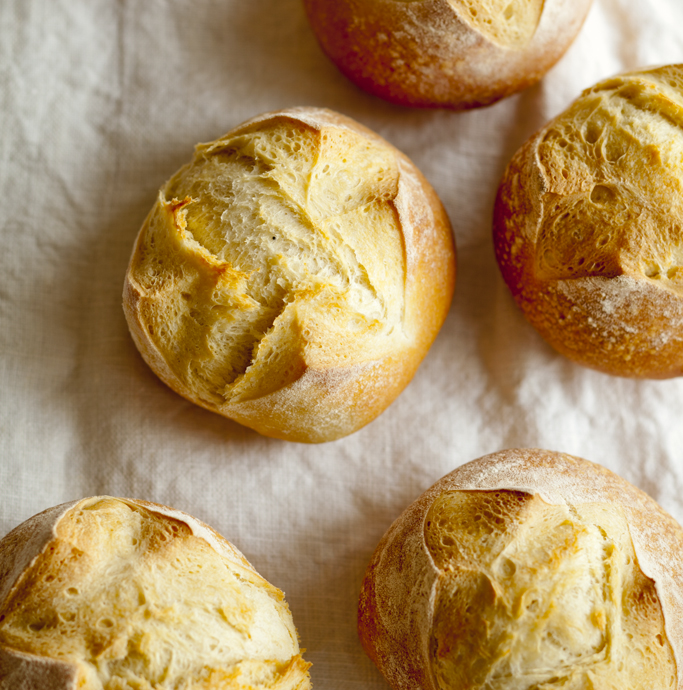 Next time your making burgers at home, take a little extra time to make these milk bread buns. They form a nice crust on the outside but are nice and soft in the middle.
Ingredients
1500g bakers flour
21g (3 sachets) dried yeast or 42g fresh yeast
50g full cream milk powder
800ml tepid water
25g fine salt
Instructions
1 Preheat oven to 210°C. Combine 600g flour with ? of the yeast, the milk powder and the water in the bowl of an electric mixer and beat on medium speed with the paddle attachment for 8 minutes until the mixture is slightly sticky. Cover with cling film and set aside for 3 hours, until it rise and collapses.
2 Add the remaining flour and salt, then mix ell until a rough dough forms. Knead for 8-10 minutes, until the dough becomes smooth. Place in an oiled container and cover with cling film. Refrigerate overnight.
3 Remove from the fridge and divide into 150g pieces. Pre-form into balls, set aside for 5 minutes, then create final ball forms. Arrange on lined baking trays and cover with cling film. Set aside in a warm, but not hot, place to prove for 3 hours, until doubled in size.
4 Mist the balls with water and dust with flour. Cut a cross in the tops, then bake for 18-22 minutes, until deep-golden. Cool on a wire rack.