Marinated cherry napoleon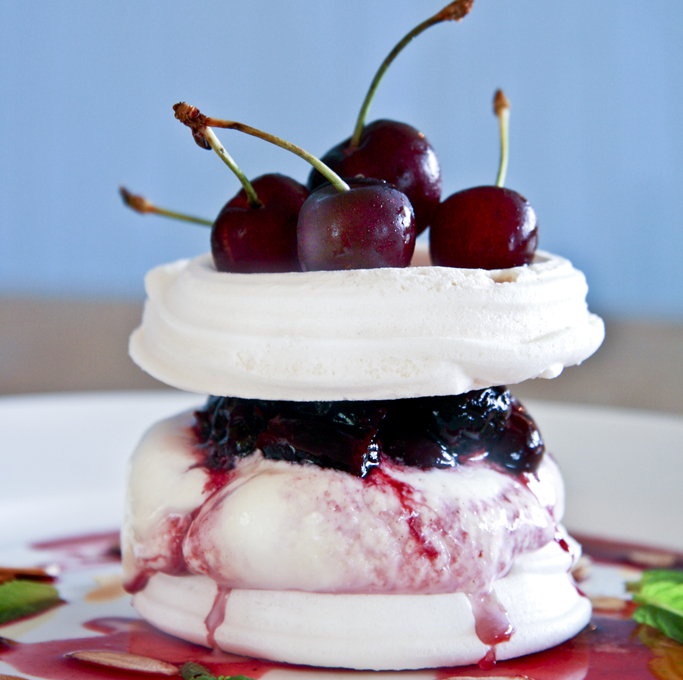 Cherries are the most colourful member of the prune family, making them relatives of apricots, peaches, almonds and plums.
Ingredients
4 x 10cm meringues
300g cherries, pitted and halved
½ cup marsala wine
1 tbsp balsamic vinegar
¼ cup sugar
zest 1 orange
1 cinnamon quill
4 tbsp vanilla icecream
2 sprigs mint leaves
2 tbsp sliced almonds, toasted
Instructions
1 Warm the marsala, vinegar, sugar, orange and cinnamon to a low simmer then turn the heat off.
2 Add the cherries and marinade overnight.
3 Drain the cherries and boil the liquid until it forms a syrup.
4 Halve the meringues and fill with a spoon of icecream and some cherries, then garnish with some extra cherries, mint leaves, almonds and the syrup.
Professional Tip: For a unique take on Christmas tipple this year, marinade 150g of halved cherries in a bottle of vanilla vodka for 2 weeks, then add 15ml and a sugar cube to your celebratory champagne. It's the cocktail off the festive season.