Mango and Passionfruit Bread with Pineapple Salsa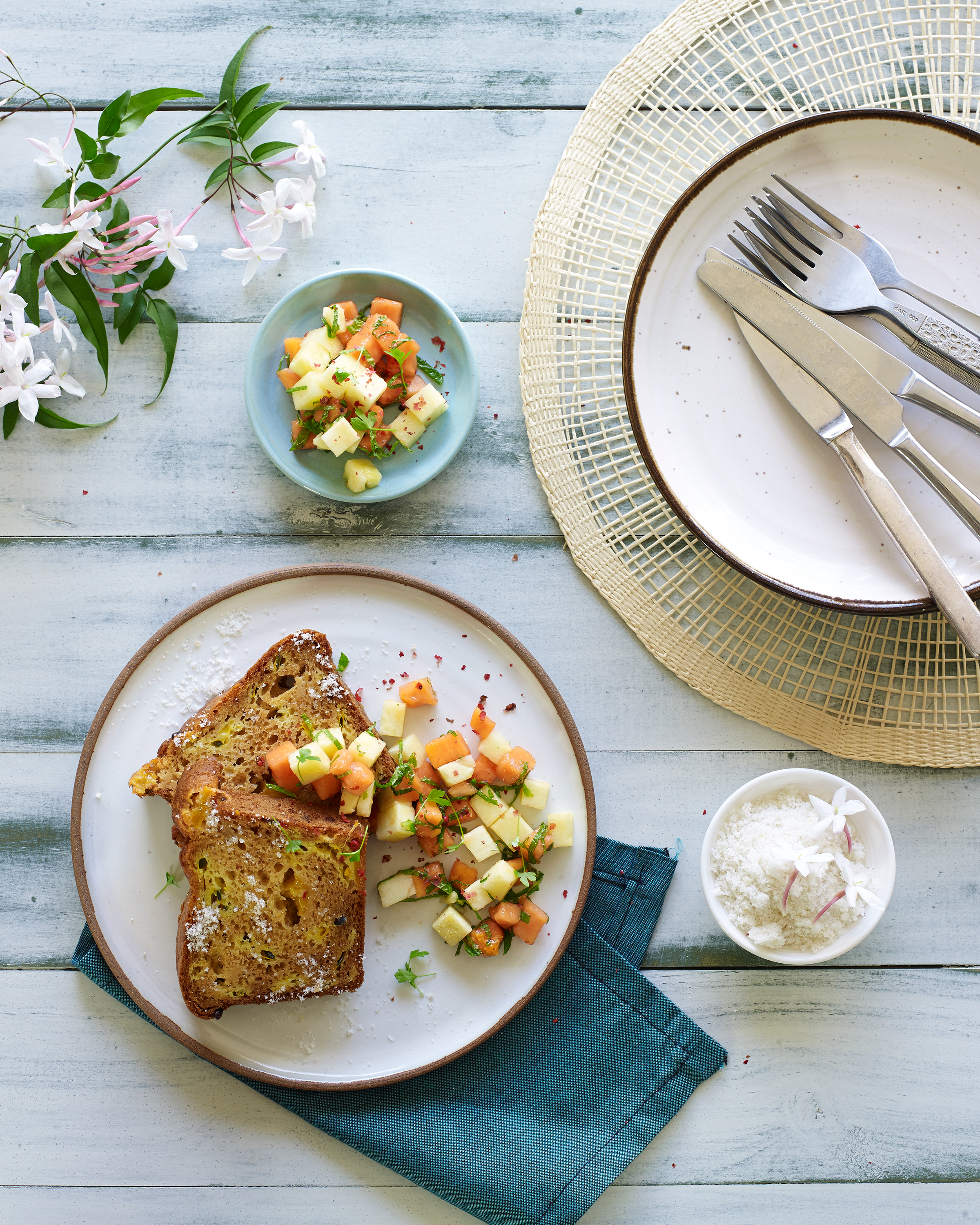 A simple cake that can be baked by even first-timers.
Ingredients
2 cup mango flesh
150ml vegetable oil
2 eggs
150g caster sugar
100g sour cream
½ cup passionfruit pulp
225g self-raising flour
1 tsp bicarbonate of soda
½ tsp ground cinnamon
1 cup pineapple, diced
1 cup papaya, diced
2 mint sprigs, sliced
¼ tsp pink peppercorns, cracked
Instructions
1 Preheat oven to 180°C. Put half the mango in the bowl of a food processor with the oil, eggs, half the sugar and sour cream, then purée until smooth. Dice the remaining mango and fold in with the passionfruit. Sift in the flour, bicarbonate of soda and cinnamon, then mix to combine. Spoon into a lined medium loaf pan, then bake for 40-45 minutes, until a skewer can be inserted and removed cleanly. Dredge with remaining sugar, then cool completely on a wire rack.
2 Mix the pineapple, papaya, mint and pink pepper. Slice the mango bread and serve with salsa.