Macaroni and Cheese with Crispy Salami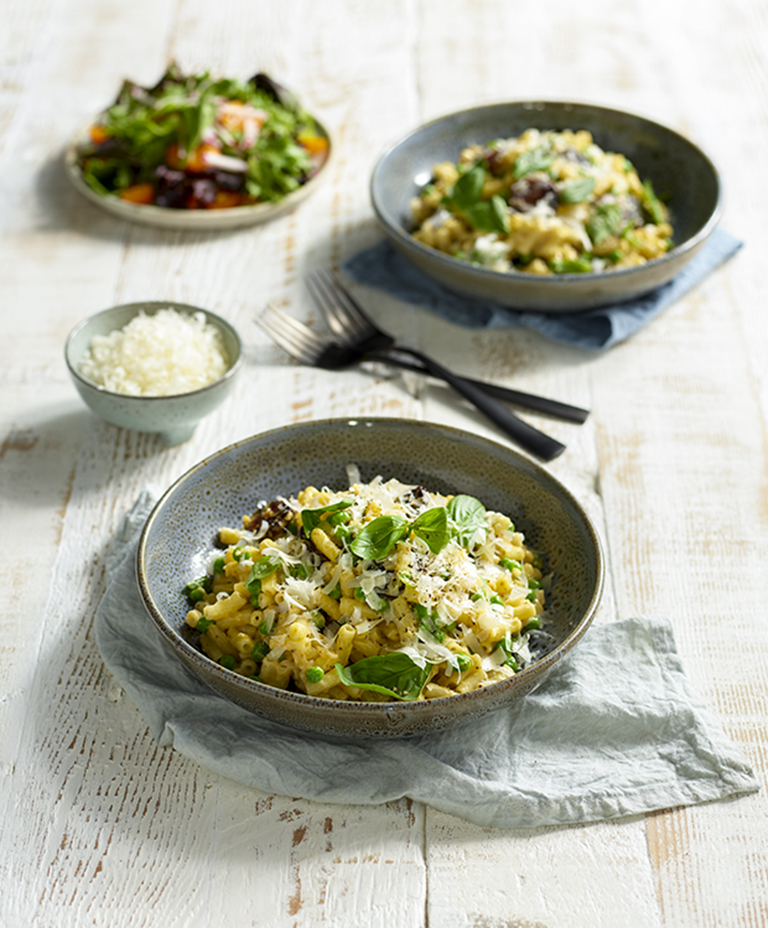 Here's my modern version of an old fashioned favourite. Crispy salami is the secret!
Ingredients
400g macaroni pasta
140g Calabrese salami, sliced
1 white onion, finely diced
2 tsp fennel seeds, toasted and ground
1 tsp celery seeds
50g unsalted butter
2 Tbsp plain flour
1 cup chicken stock
1 cup cream
75g Parmesan, grated
125g mozzarella, grated
sea salt flakes and freshly-ground black pepper
juice of ½ lemon
1 cup peas, blanched
basil, to serve
Instructions
1 Cook the macaroni in a large saucepan of rapidly boiling salted water according to manufacturer's instructions, until al dente. Drain well. Meanwhile, fry the salami slices in a pan over a moderate heat until very crispy. Drain on kitchen paper.
2 Sauté the onion and seeds in butter in a saucepan over a moderate heat for 5 minutes, until softened, then add the flour and cook until the mixture becomes crumbly. Pour in the stock and cream, bring to a simmer, whisking constantly.
3 Once thickened, fold in the cheeses and lemon juice, then season with salt and pepper. Mix in the peas and pasta, then serve with basil.