Lunchbox mini muffins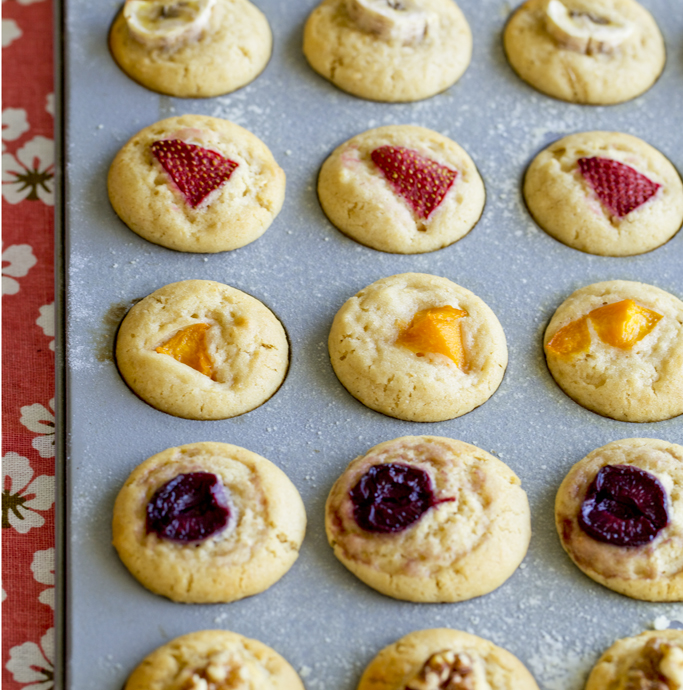 Perfect for school lunch boxes, you can make an array of flavours so the kids get something different everyday.
Ingredients
2 cups self-raising flour
½ cup wholemeal self-raising flour
¾ cup brown sugar
¾ cup milk
1 egg
½ cup vegetable oil
2 tsp natural vanilla extract
fruit, nuts, choc chips to flavour
Instructions
1 Preheat oven to 180°C. Combine the flours an sugar in a large bowl and make a well in the centre. Add the milk, egg, oil and vanilla, then beat until smooth. Spoon into 36 lined mini muffin cases then top with desired flavours. Bake for 20-25 minutes, until just firm, then cool on a wire rack.