Linguine with blue swimmer crab and lime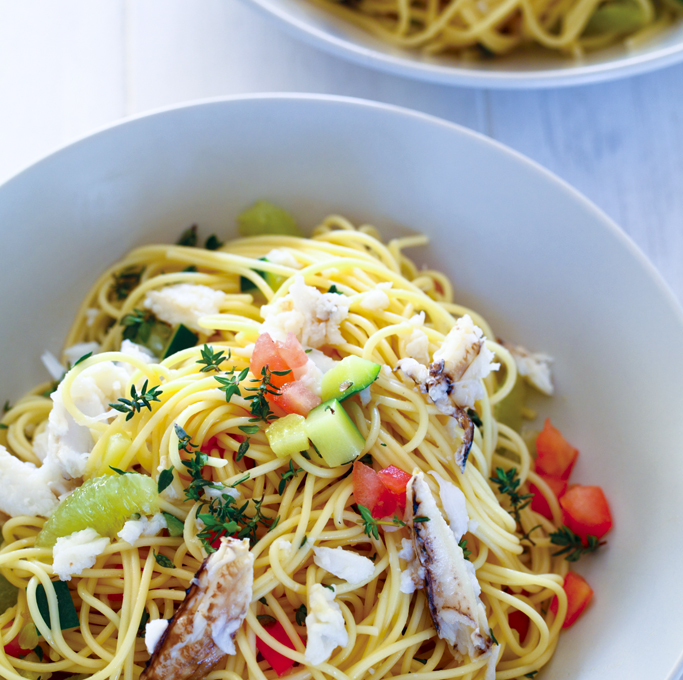 A 300g crab yields enough meat for a portion, and will cost less than $6 in peak season, making it more economical than steak.
Ingredients
4 x 300g blue swimmer crabs
400g linguine
2 ripe tomatoes, de-seeded and diced
2 Lebanese cucumbers, diced
4 limes, segmented
½ bunch thyme leaves
¼ cup extra virgin olive oil
salt and pepper
shaved pecorino and rocket salad, to serve
Instructions
1 Steam the crabs over a high heat for 10 minutes, then immerse in iced water until cold. Crack the shells gently an carefully remove all meat.
2 Cook the pasta in a large pot of rapidly boiling salted water according to manufacturer's instructions until al dente, then drain well.
3 Toss with the crab, tomato, cucumber, lime pieces, thyme and olive oil, then season lightly with salt and pepper. Serve with shaved pecorino and rocket salad leaves.