Lemon-sultana madeira cake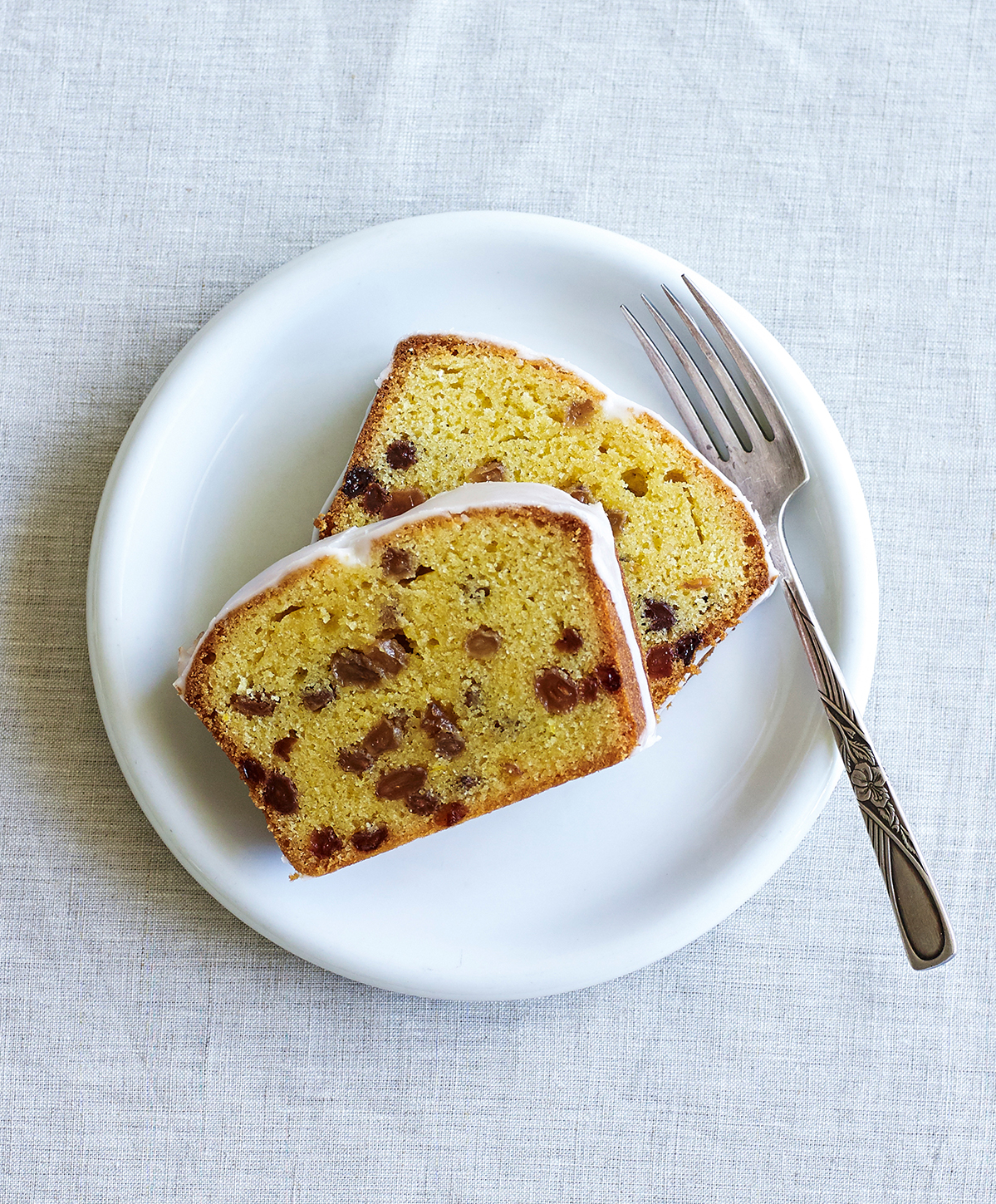 1 loaf
Old-school flavour gets a flashy makeover with a hint of sultanas and cool glaze. Rocking the bakery!
Ingredients
185g unsalted butter, softened
185g caster sugar
finely-grated zest and juice of 2 lemons
2 eggs
4 egg yolks
1 tsp natural vanilla extract
125g self-raising flour, sifted
125g almond meal
¼ tsp ground cardamom
¾ cup sultanas
Instructions
1 Preheat oven to 160°C. Combine the butter, caster sugar and zest in the bowl of an electric mixer and beat with the paddle attachment on medium speed for 5 minutes, until light. Beat in the eggs, yolks and vanilla.
2 Fold in the flour, almond meal cardamom, sultanas and 2 Tbsp lemon juice, then spoon into a lined medium loaf pan. Bake for 40-45 minutes, until a skewer can be inserted and removed cleanly. Cool on a wire rack.
3 Whisk the icing sugar with 1 Tbsp lemon juice until smooth, then spoon over the cake.