Lángos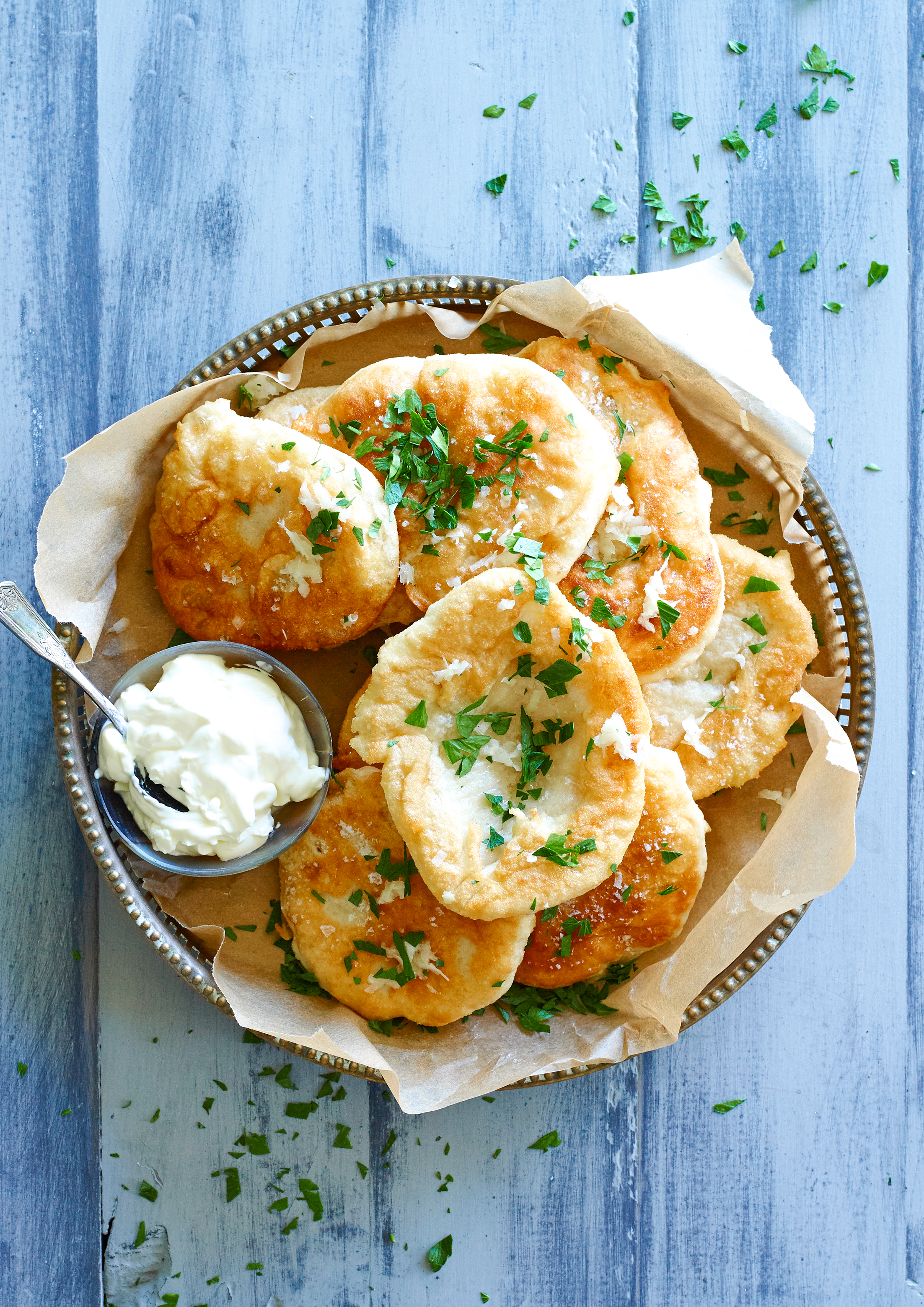 This deep-fried flatbread, sometimes called Hungarian pizza, is Hungary's most beloved treat.
Ingredients
10g dried yeast
400g bakers flour
100g potato starch325ml cold water
2 tsp fine salt
vegetable oil for deep frying
minced garlic, sour cream and grated aged cheddar cheese, to serve
Instructions
1 Mix the yeast with 1 Tbsp bakers flour and 2 Tbsp water in a small bowl and set aside for 5 minutes. Put in the bowl of an electric mixer with the remaining bakers flour, potato starch and cold water then mix with the dough hook for 5 minutes, until smooth. Transfer to a bowl, cover with cling film, then set aside for 2 hours.
2 Stretch the dough on a floured board, then use a 10cm cutter to make discs. Cover then allow to rise for 30 minutes. Fry in hot (180°C) vegetable oil for 2 minutes each side, until golden and crisp. Rub with garlic, then serve with sour cream and cheese.