Lamb saddle roast with nutmeg scented mashed potatoes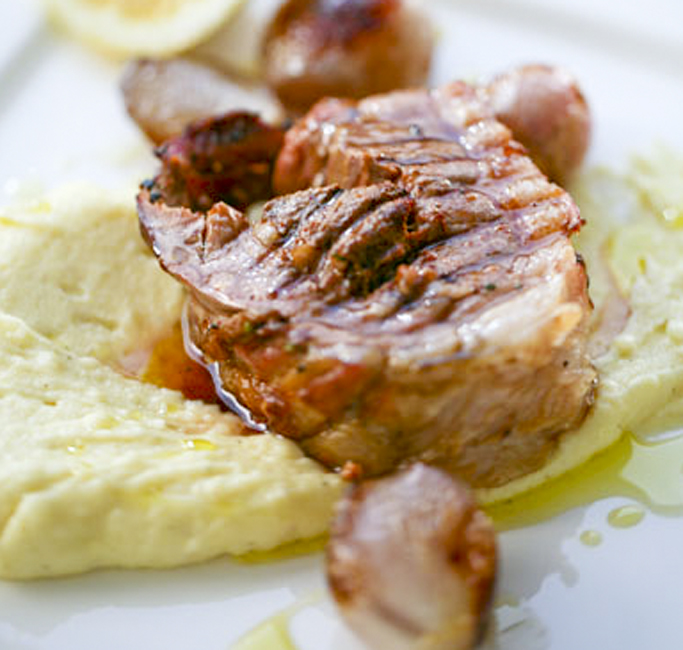 Spice up your mash with a little nutmeg, perfect partner for lamb.
Ingredients
1 lamb loin, belly flap attached
2 merguez sausages, skins removed
salt and pepper
½ bunch sage leaves
2 Tbsp extra virgin olive oil
12 eschalots, peeled
4 large potatoes, peeled
100g unsalted butter
150ml cream
½ tsp ground nutmeg
½ tsp ground white pepper
lemon wedges and chopped parsley, to serve
Instructions
1 Score the lamb belly in fine parallel lines, then press the merguez along the loin. Season with salt and pepper, scatter with sage, then roll up tightly and tie. Sear in a hot pan then transfer to a roasting tray with the eschalots and olive oil, then bake at 200°C for 25 minutes, until medium.
2 Steam the potatoes until tender, then whip with the butter, cream, and nutmeg until smooth. Season with salt and ground white pepper. Carve the lamb and serve on a bed of mash with eschalots, chopped parsley and lemon wedges.