Kipfler Potato and Walnut Salad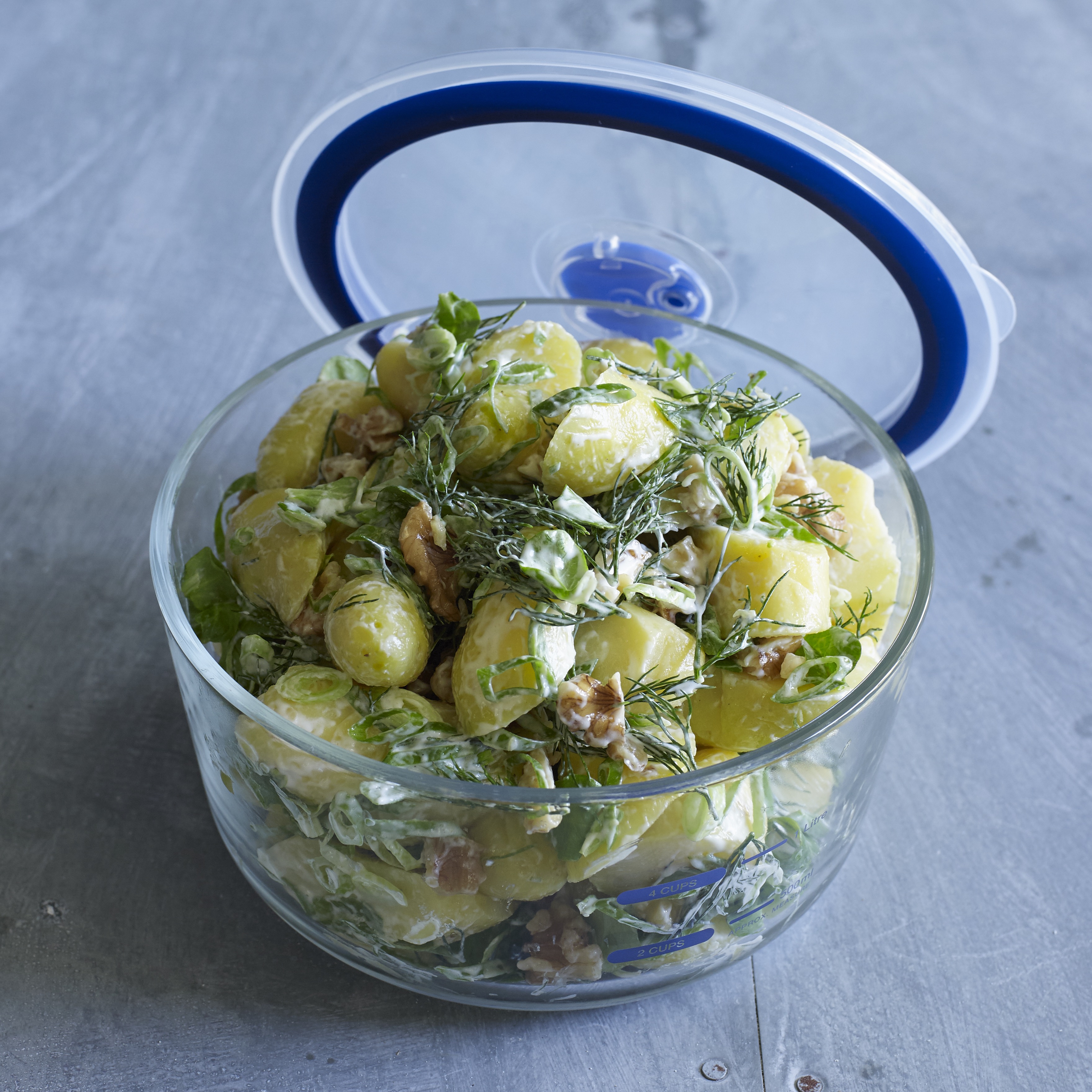 The perfect salad for any event, rich, luscious and bursting with flavour.
Ingredients
1kg Kipfler potatoes
2 tsp fine salt
½ cup aioli
2 tsp horseradish cream
½ tsp ground fennel seed
¼ tsp celery seeds
½ bunch dill sprigs
4 green shallots, finely sliced
½ cup walnuts, toasted and chopped
1½ cup watercress sprigs
Instructions
1 Place the potatoes and salt in a large saucepan of cold water and set over a moderate heat. Bring to a simmer, then cook for 45 minutes, until the potatoes are just tender. Drain, then use a cloth and small knife to peel. Slice and set aside to cool completely.
2 Mix the aioli, horseradish cream, fennel seeds and celery seeds, then toss with the potatoes. Add the dill, shallots, walnuts and watercress, then mix gently.