Italian dressing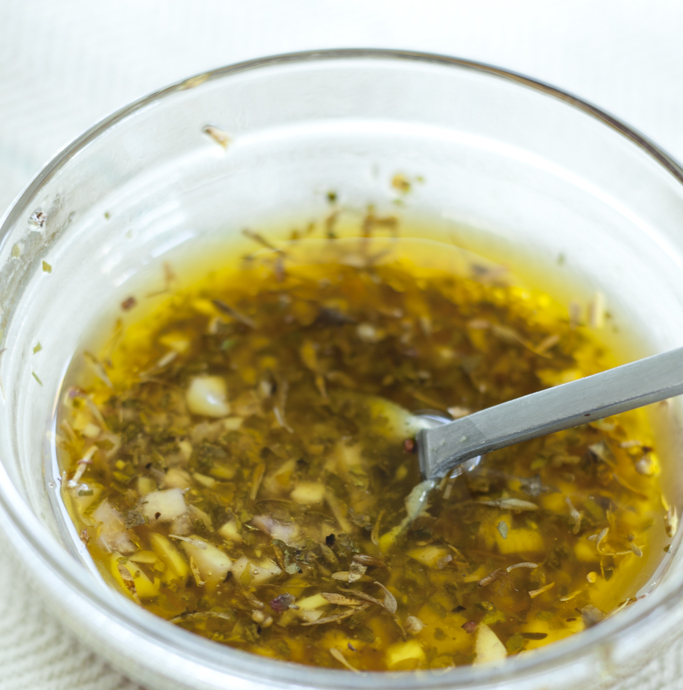 A great combination of herbs makes this dressing a favourite.
Ingredients
1 garlic clove, minced
½ tsp onion powder
½ tsp dried oregano
½ tsp cracked black pepper
¼ tsp dried thyme
½ tsp dried basil
1 tsp dried parsley
1 tsp celery salt
2 Tbsp red wine vinegar
¼ cup extra virgin olive oil
Instructions
1 Combine the garlic, herbs and spice sin a small bowl and whisk in the vinegar. Set aside for 3 minutes.
2 Whisk in the oil in a steady stream until combined. Use immediately or store refrigerated.