Irish Potato Cakes with Smoked Salmon and Créme Fraiche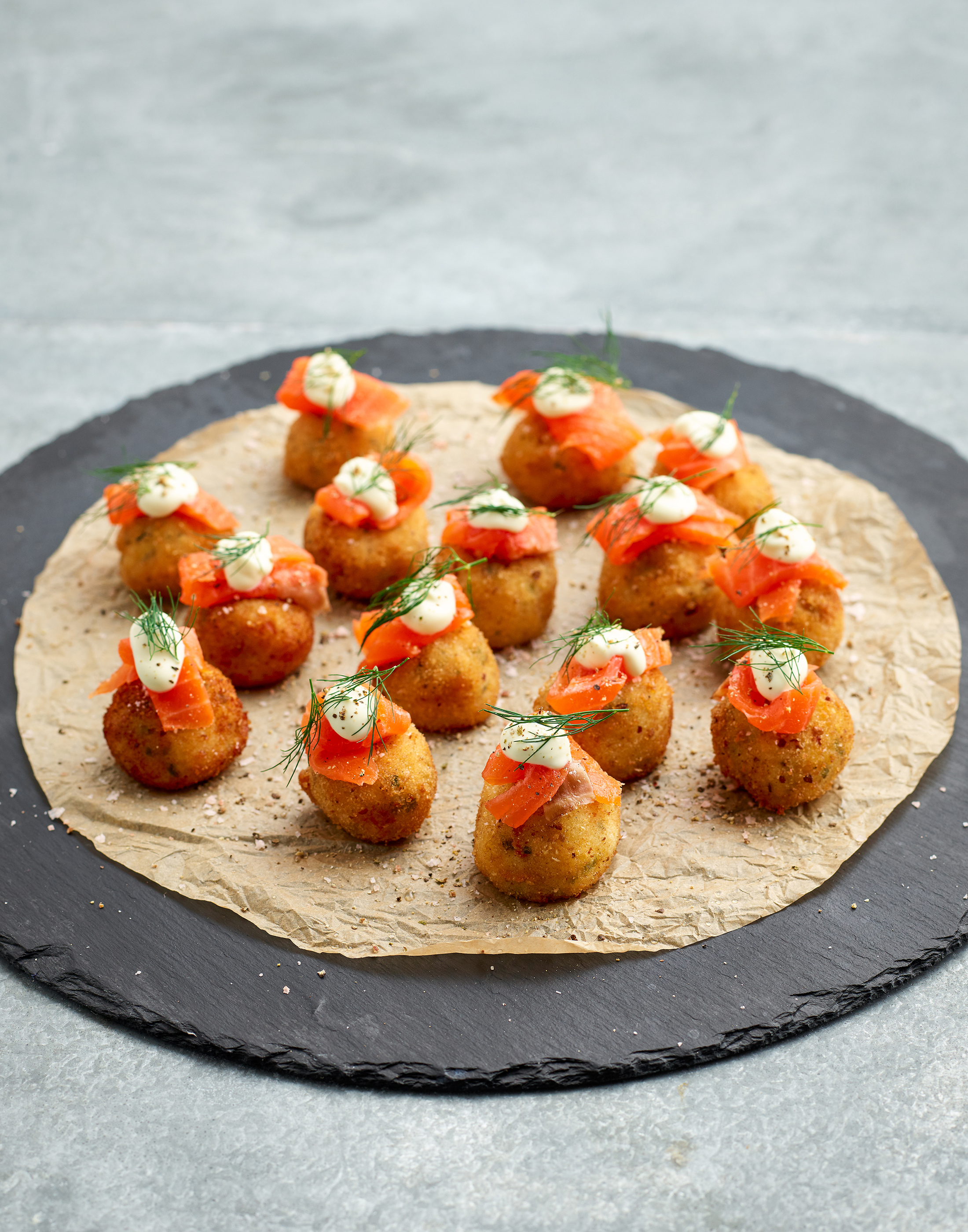 An easy dish with great flavour for end-of-day snacking.
Ingredients
2 medium potatoes, steamed
¼ cup finely-grated Pecorino
2 Tbsp quark
2 cloves garlic, minced
2 egg yolks
1 bunch chives, finely sliced
sea salt flakes and freshly-ground black pepper
½ cup plain flour
100ml milk
½ cup multigrain breadcrumbs
vegetable oil for deep-frying
75g smoked salmon, cut into fine strips
100g crème fraiche
dill sprigs, to garnish
Instructions
1 Crush the potatoes, then mix with the Pecorino, quark, garlic, yolks and chives. Season generously with salt and pepper, then form into 16 small balls, then flatten slightly. Roll in flour, shake off the excess, dip in milk, then coat in breadcrumbs.
2 Fry in hot (180°C) vegetable oil for 3 minutes, until golden and crisp. Top with smoked salmon, crème fraiche and dill sprigs.