Instant Chocolate Mousse with Strawberry-Melon and Vanilla Mascarpone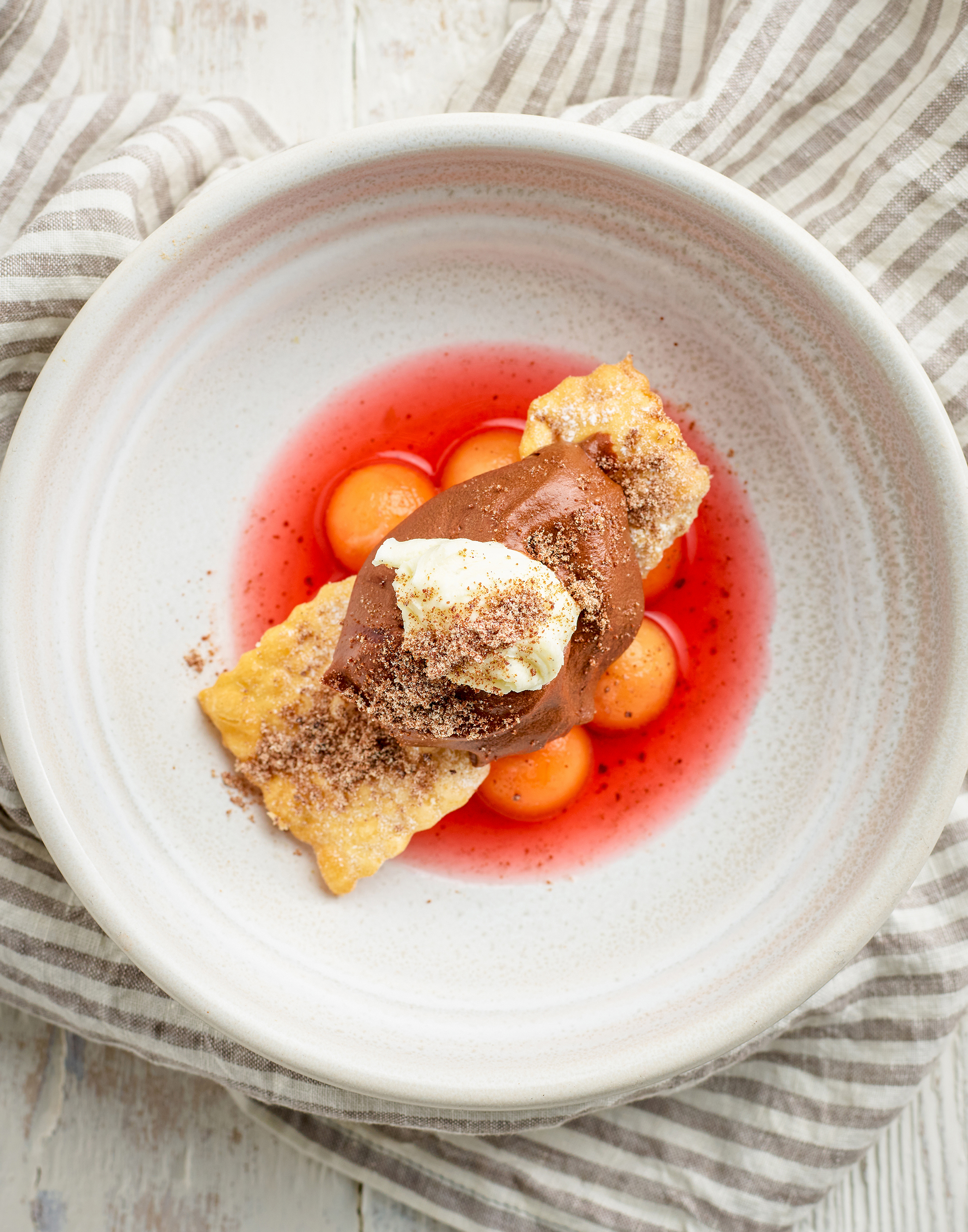 Quick and easy to put together, this mousse will be a hit.
Ingredients
1 punnet strawberries, quartered
½ cup caster sugar
½ cup sweet sherry
1 rockmelon, in balls
400g dark chocolate, chopped
50g unsalted butter
2 tsp Grand Marnier
250g mascarpone
75g pure icing sugar
2 tsp vanilla extract
crostoli and malt soil, to serve
Instructions
1 Combine the strawberries, caster sugar and sweet sherry in a small saucepan and cook gently for 15 minutes, until the strawberries soften. Strain through a fine sieve, combine with the melon, then set aside for 15 minutes.
2 Place the chocolate, butter and 280ml hot water in a heatproof bowl and set over a saucepan of simmering water. Once melted, set over a bowl of iced water and whisk constantly until the mixture thickens.
3 Whip the mascarpone, icing sugar and vanilla in a bowl until thickened. Spoon mascarpone into bowl, top with mousse, then arrange the melon around. Garnish with crostoli and malt soil.