Individual gardener's frittata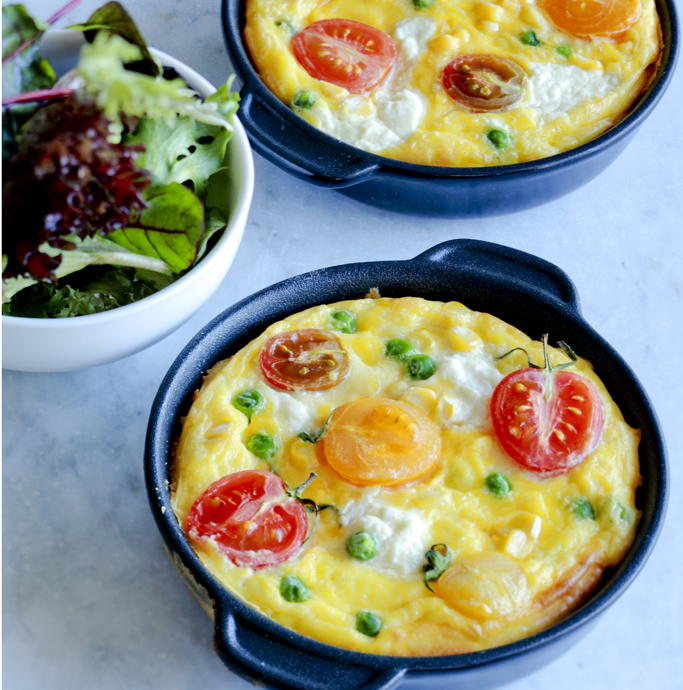 Leave the frittatas in their individual baking dishes to serve and take care to arrange halved tomatoes. They look as good as they taste!
Ingredients
12 eggs
150ml cream
2 Tbsp plain flour
¼ cup grated parmesan
salt flakes
1 cup corn kernels
½ cup ricotta, crumbled
1 cup baby tomatoes, halved
½ cup frozen peas
wholemeal bread and salad leaves, to serve
Instructions
1 Whisk the eggs, cream, flour and parmesan in a large bowl, then season with salt. Set four individual flame-proof gratin dishes or blini pans (200ml each) over a medium heat and pour in the egg mixture. Cook for 2 minutes, stirring often, until just beginning to thicken.
2 Mix in the corn and ricotta, then arrange the tomatoes and peas on top. Cook for 3 minutes, until set, then serve with bread and salad.