Hummingbird cake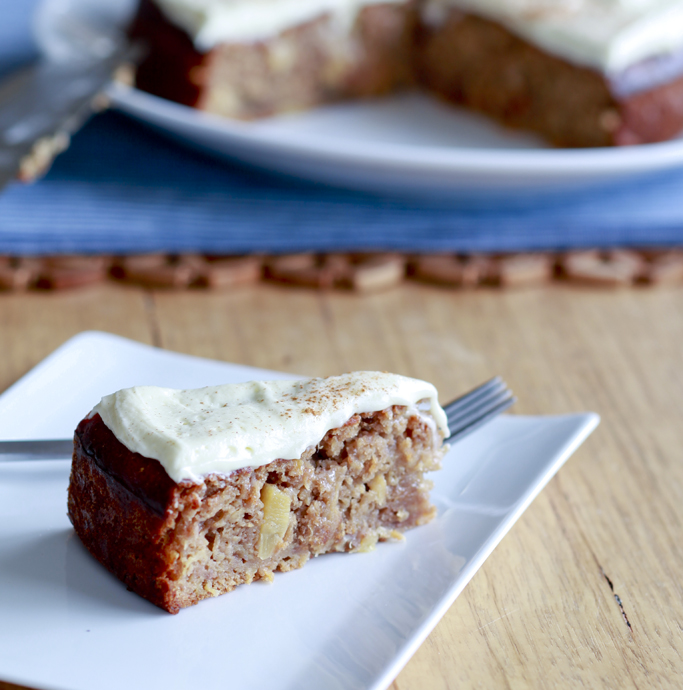 Pineapple, bananas, nuts and the light spice of cinnamon all come together in this cake!
Ingredients
400g crushed pineapple
3 eggs
125ml oil
400g mashed bananas
1 cup brown sugar
225g self-raising flour
1 tsp ground cinnamon
¾ cup walnuts or pecans, chopped
cream cheese frosting, to garnish
Instructions
1 Preheat oven to 180°C. Combine the pineapple, eggs, oil, banana and sugar in the bowl of an electric mixer and beat on medium speed with the paddle attachment for 5 minutes, until creamy.
2 Add the flour and cinnamon an beat until smooth, then fold in the nuts. Spoon into a lined 20cm cake tin and bake for 45 minutes, until a skewer can be inserted and removed cleanly. Cool on a wire rack, then coat with cream cheese frosting.