Honey pecan bundt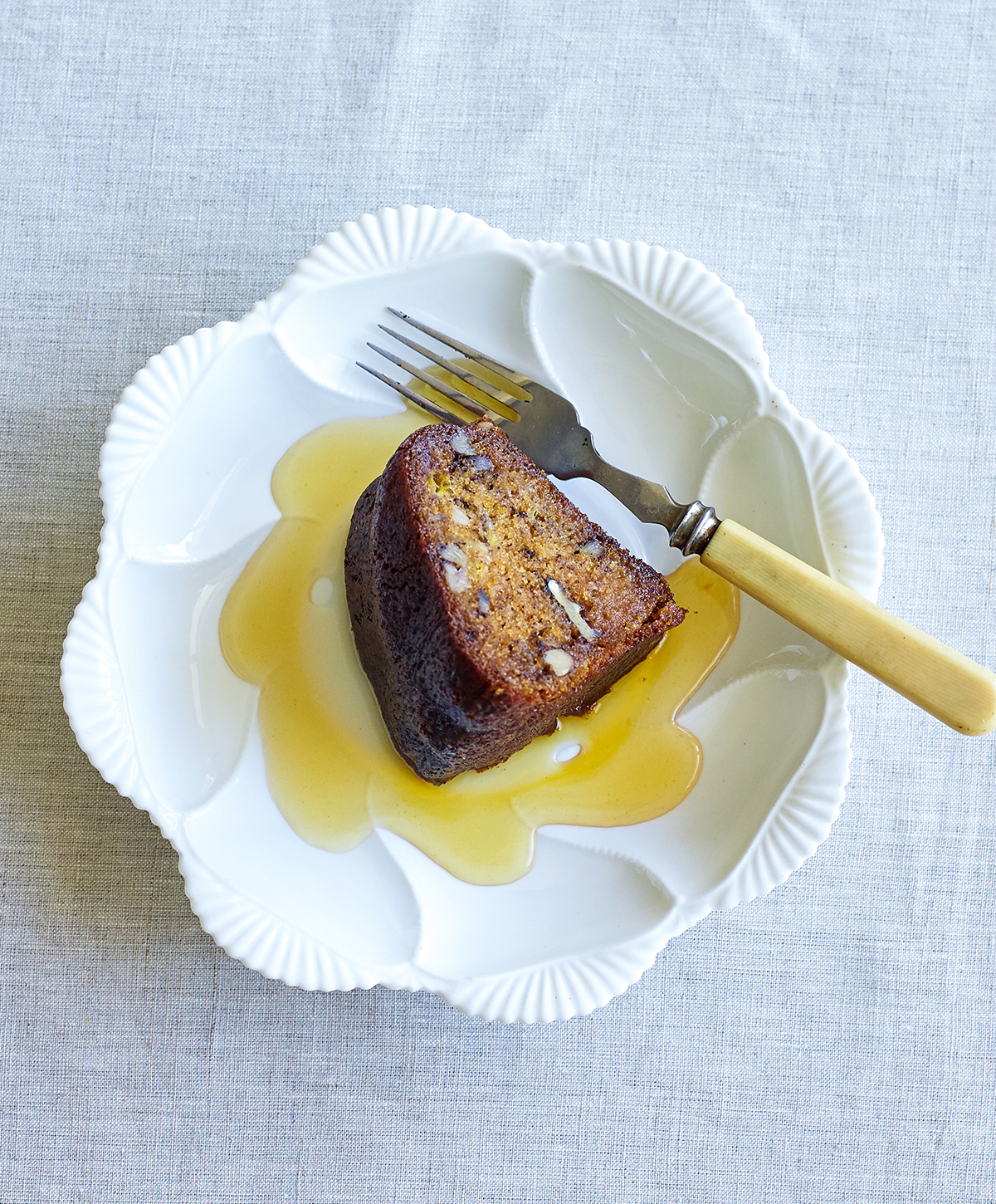 Orange-scented, cinnamon-spiced and drizzled with syrup. Can you beat that? An exquisite recipe you'll use over and over again.
Ingredients
400g self-raising flour
1 Tbsp instant coffee
2 tsp ground cinnamon
1 tsp ground nutmeg
225g caster sugar
300ml honey
250g butter, melted
4 eggs, beaten
1 cup sour cream
1 banana, mashed
1 cup pecans, lightly toasted
½ cup brown sugar
juice of 2 oranges
Instructions
1 Preheat oven to 160°C. Combine the flour, coffee, spices and honey in a bowl, then stir well. Whisk 200ml honey, butter, eggs, sour cream and banana in a second bowl, then fold into the flour mixture. Mix in the pecans, then spoon into a greased and floured 2 ½ L Bundt tin. Bake for 40-45 minutes, until a skewer can be inserted and removed cleanly. Invert onto a wire rack.
2 Put the remaining honey, brown sugar and orange juice in a medium saucepan and simmer until syrupy. Spoon over the cake.