Heirloom carrot and turnip salad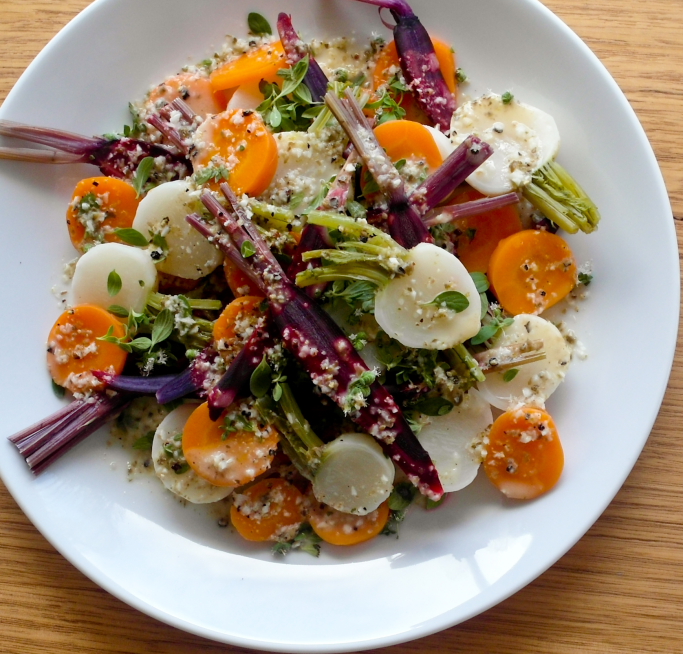 Take a look in your local fruit and veg shop because you're bound to find some of the amazing varieties of heirloom produce. From tomatoes and carrots, to apricots and even rhubarb, farmers are bringing back some traditional and delicious ingredients!
Ingredients
1 bunch purple carrots, peeled
2 bunches Thumbelina carrots, peeled
1 bunch baby white turnips, scraped
½ bunch marjoram leaves
2 cloves garlic, minced
4 sage leaves, finely chopped
1 tsp baby capers, finely chopped
2 tsp apple cider vinegar
2 Tbsp extra virgin olive oil
salt flakes and freshly-milled black pepper
Instructions
1 Steam the carrots until tender, then halve the purples and slice the Thumbelina carrots into ½ cm rounds. Steam the turnips until tender, then halve. Arrange the vegetables on a platter, then top with marjoram leaves.
2 Whisk the garlic, sage, capers vinegar and olive oil, then season with salt and pepper. Pour over the salad and serve.