Grissini with prosciutto and scallops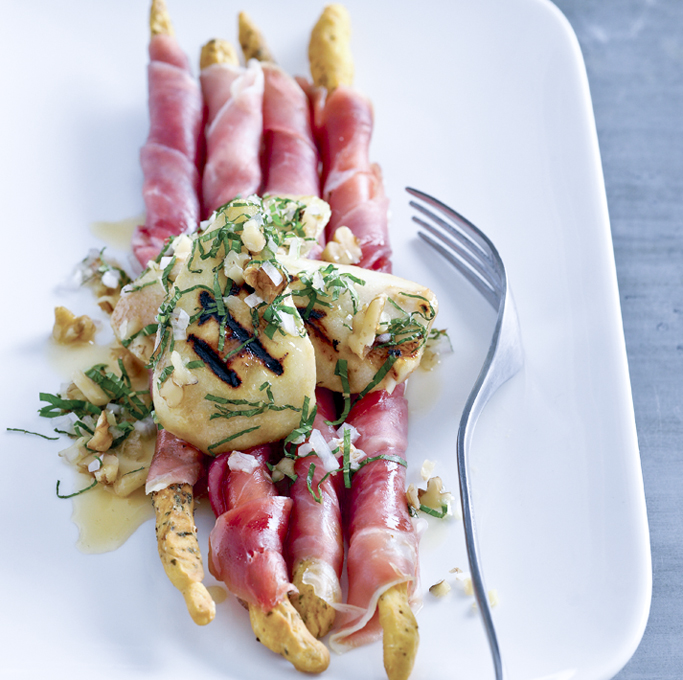 Italian cuisine is a food for people who know how to live. Is it any wonder we Australians have fallen in love with it?
Ingredients
12 grissini
200g shaved prosciutto
12 scallops
1 eschalot, finely diced
¼ bunch dill, picked
1 lemon, juiced
2 Tbsp extra virgin olive oil
salt and pepper
Instructions
1 Wrap the grissini in prosciutto and arrange on plates.
2 Sprinkle the scallops with cooking oil and sear on a very hot griddle. For 10 seconds each side, until medium-rare. Arrange on top of the grissini and finish with eschalot, dill, lemon juice, olive oil, salt and pepper.