Grilled Lamb Rump Steaks with Wedge Salad and Ranch Dressing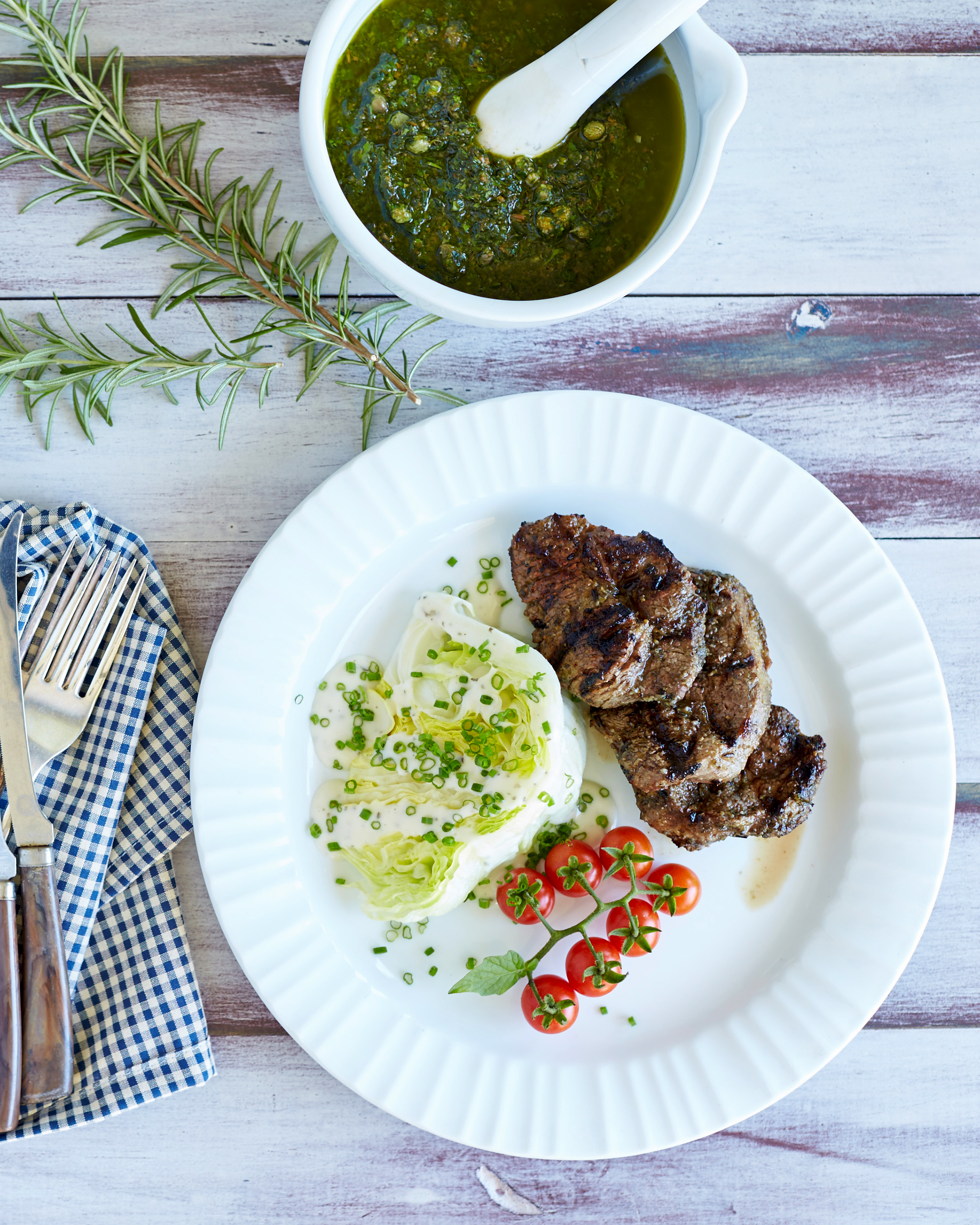 To make the most of lamb on the barbie, you'll need to get your marinade right. After all, this is the key to exceptional grilling.
Ingredients
12 x lamb rump steaks (approx. 70g each)
sea salt flakes and freshly-milled black pepper
canola oil spray
½ bunch rosemary
½ bunch basil
4 cloves garlic
2 tsp baby capers
1 tsp ground cumin
zest and juice of 1 lemon
2 Tbsp extra virgin olive oil
½ head iceberg lettuce
2 Tbsp ranch dressing
Instructions
1 Use a sharp knife to score the lamb rump steaks all over in fine parallel lines, then season with salt and pepper. Combine the rosemary, garlic, capers, zest, juice and olive oil in a jug and puree with a stick blender until smooth. Mix with the lamb and set aside for marinate for at least 10 minutes, but not more than 30 minutes.
2 Arrange the lamb rump steaks on a hot barbecue grill and cook, basting every two minutes with the remaining marinade, until the meat is cooked to your liking.
3 Cut the lettuce into wedges and arrange on plates with the lamb and a drizzle with ranch dressing.