Grilled Ham Salad with Peaches and Crunchy Lime Wafers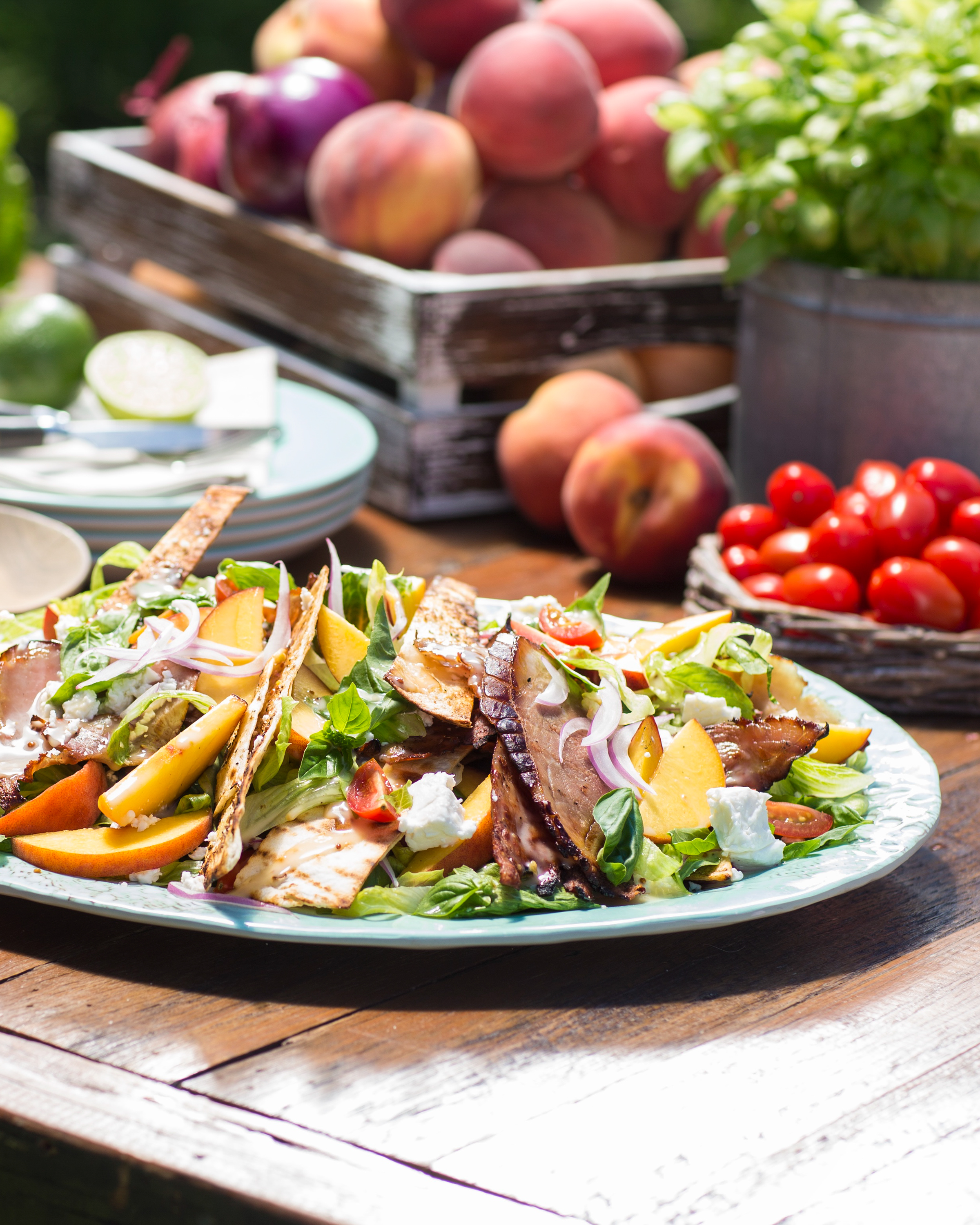 Become the master of salads, pay a bit more for better quality vegetables, fruits and meats.
Ingredients
2 tortillas
juice of 1 lime
canola spray oil
sea salt flakes and freshly-milled black pepper
400g thick-cut ham off the bone
2 cups lettuce, shredded
1 punnet cherry tomatoes, quartered
¼ red onion, finely sliced
½ bunch basil leaves
2 peaches
3 Tbsp feta, crumbled
1 Tbsp low-fat dressing
Instructions
1 Slice the tortillas into thick strips then sprinkle with lime juice and canola oil. Season generously with salt and pepper then grill lightly until lightly toasted. Sprinkle the ham with canola oil and grill until lightly-blackened.
2 Meanwhile, toss the lettuce, tomatoes, onion and basil in a bowl. Cut the peaches into wedges and mix gently into the salad with the ham and wafers. Top with feta and dressing.