Grilled Asparagus Salad with Serrano and Parmesan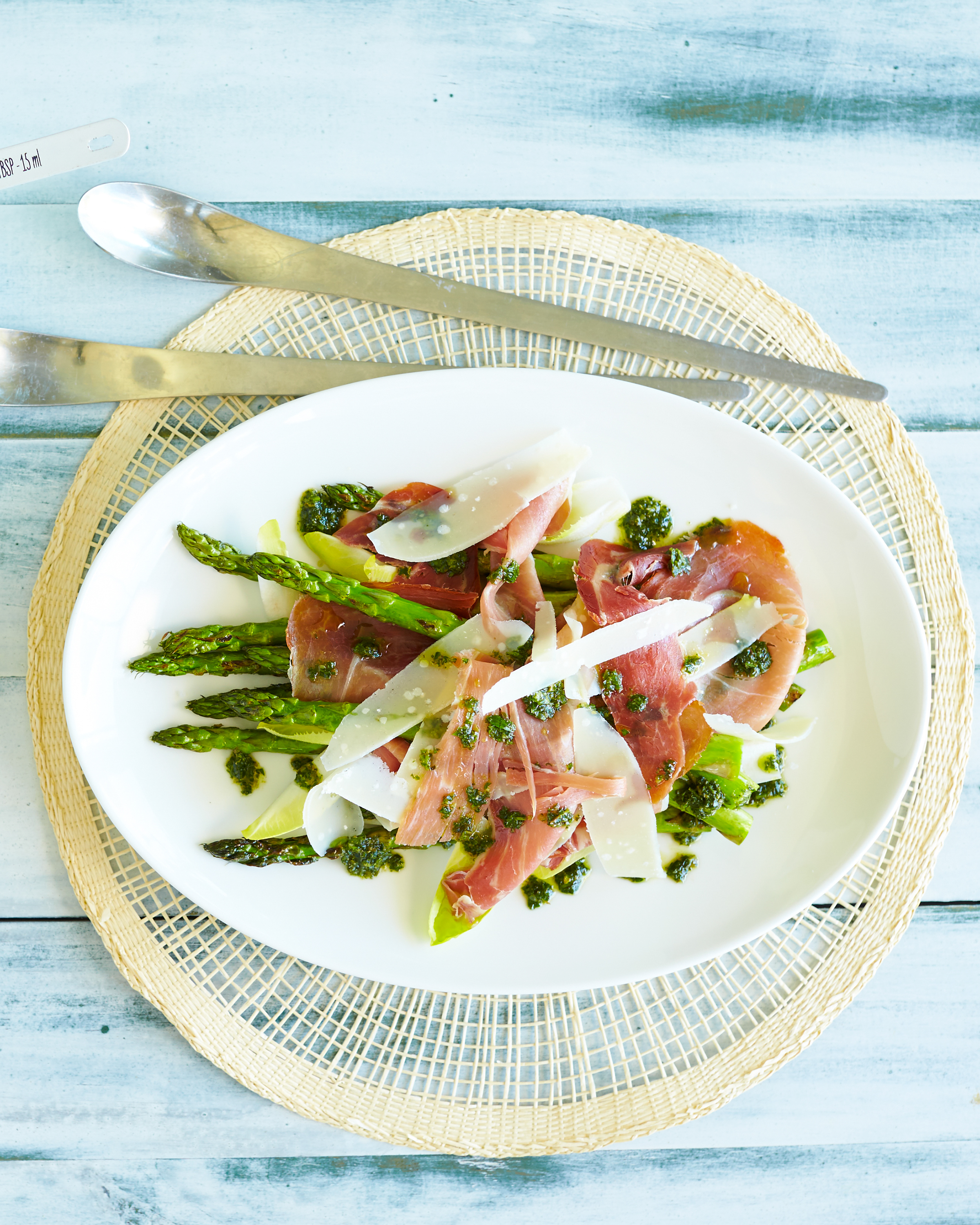 To make the most of Serrano Ham, enjoy them sliced as finely as possible, and always at room temperature for best texture and taste.
Ingredients
2 bunches asparagus, trimmed
canola oil spray
sea salt flakes and freshly-milled black pepper
½ bunch basil leaves
½ bunch parsley leaves
½ bunch mint leaves
4 cloves garlic, minced
1 tsp capers
1 Tbsp finely-grated Parmesan
1 cup extra virgin olive oil
8 slices Serrano Ham
1 head witlof, sliced
50g Parmesan cheese, shaved
Instructions
1 Sprinkle the asparagus with canola oil spray and season with salt and pepper. Cook on a hot grill for 2 minutes, until just blackened.
2 Combine the herbs, garlic, capers and finely-grated Parmesan in a small blender with the olive oil and puree until a coarse paste forms. Season with salt and pepper.
3 Arrange the asparagus on plates and top with the ham, witlof and shaved Parmesan.