Gluten-free walnut and date cake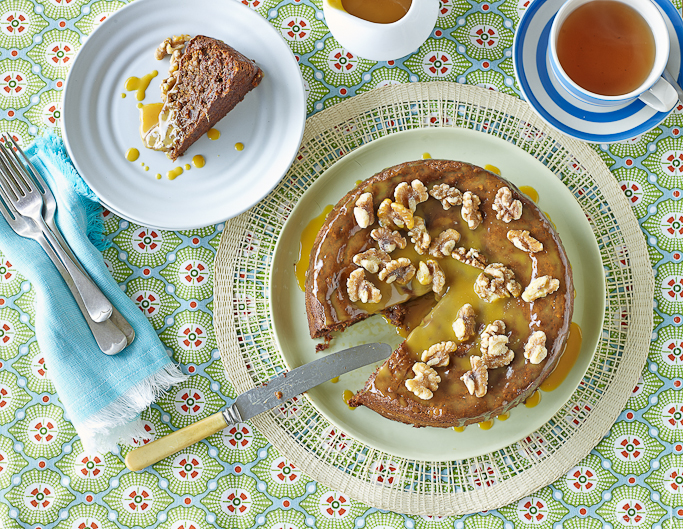 I asked for your best suggestions about what to make with these amazing new season walnuts - well here's the result. One of the best (and simplest) cakes you'll ever try!
Ingredients
300g pitted dates, chopped
½ tsp bicarbonate of soda
150ml boiling water
200g walnuts
2 tsp ground cinnamon
3 eggs, separated
½ tsp cream of tartar
135g caster sugar
2 tsp natural vanilla extract
300ml cream
125ml maple syrup
extra walnuts, to garnish
Instructions
1 Preheat oven to 170°C. Combine the dates and bicarbonate of soda in a large bowl, then mix in the boiling water. Cover with cling film, then set aside to cool completely.
2 Put the walnuts and cinnamon in a food processor and pulse until a fine crumb form. Set aside. Place the date mixture in the food processor and pulse until a coarse paste forms. Mix in the yolks.
3 Whisk the egg whites and cream of tartar to soft peaks in the bowl of an electric mixer, then begin adding the caster sugar 1 Tbsp at a time, beating until a glossy meringue forms. Fold the walnuts into the date mixture, then fold in the meringue and vanilla gently. Spoon into a lined 22cm cake tin and bake for 40-45 minutes, until just firm to touch.
4 Pour the cream and maple into a small saucepan and set over a high heat. Boil until thickened, then pour over the cake. Garnish with additional walnuts, then serve.