Gluten-free chocolate-blueberry brownie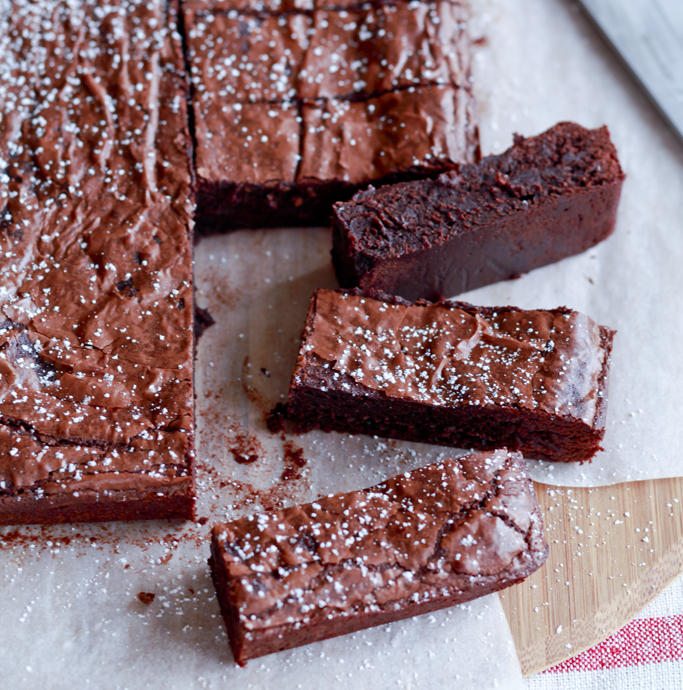 This is the ultimate chocolate indulgence, rich and uncompromising! Best of all, it's gluten free and full of natural goodness.....and a bunch of chocolate!
Ingredients
225g Fairtrade dark chocolate (70% cocoa), chopped
375 unsalted butter
2 tsp organic vanilla extract
200g raw caster sugar
3 eggs
200g almond meal
150g walnuts, chopped
1 cup blueberries
1 Tbsp chia seeds
Instructions
1 Preheat oven to 170°C. Combine the dark chocolate and butter in a heatproof bowl and set over a saucepan of barely-simmering water, stirring often until melted. Set aside to cool slightly.
2 Whisk the vanilla, sugar and eggs in a bowl until very light, then mix into the chocolate. Fold in the almond meal, walnuts, blueberries and chia seeds, then spoon into a lined 27cm x 17cm slice pan. Bake for 30-35 minutes until just set halfway to the centre. Allow to cool on a wire rack before portioning and serving.