Gluten-free banana bread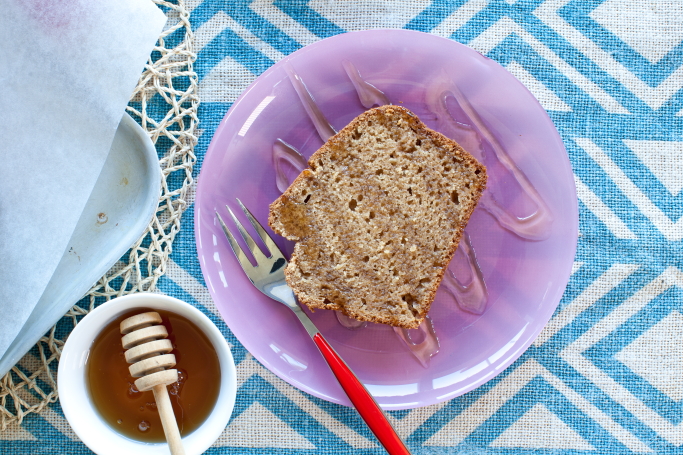 Everyone loves a great banana bread, and this recipe is simply irresistible. Best of all, it's perfectly gluten-free, making it suitable for everyone!
Ingredients
2¼ cups gluten-free plain flour
2 tsp baking powder
1 tsp ground cinnamon
½ tsp ground nutmeg
½ tsp xanthan gum
160g (1 cup, loosely packed) brown sugar
½ cup vegetable oil
¾ cup milk
2 eggs
2 ripe bananas, peeled
Instructions
1 Preheat oven to 180°C. Sift the four, baking powder, spices and xanthan gum twice, then set aside. Combine the brown sugar, oil milk, eggs and banana in a food processor and purée until smooth.
2 Transfer banana mixture into a large bowl, then stir in the flour mixture. Pour into a lined medium loaf pan, then bake for 35 minutes, until a skewer can be inserted and removed cleanly.