Gluten free apple and nut cake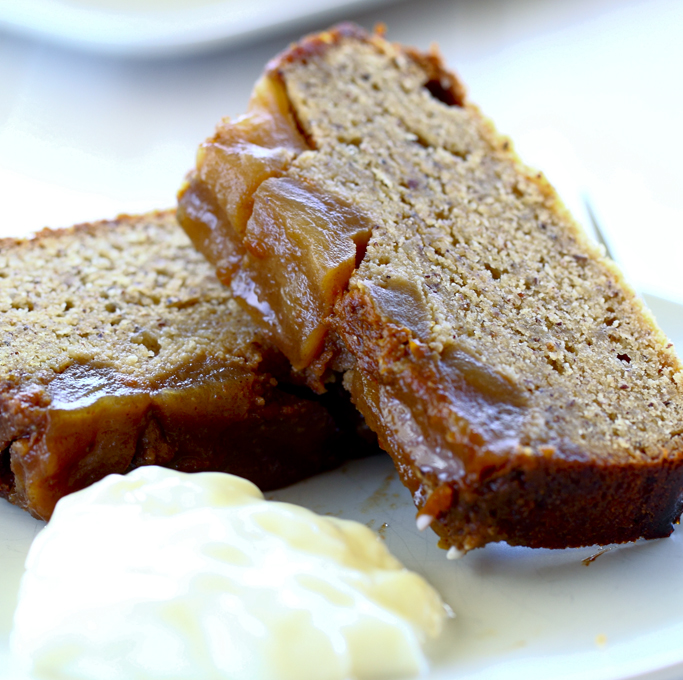 Using almond meal, hazelnut meal and rice flour produces a great cake which is perfect for those who choose not to or cannot eat gluten.
Ingredients
6 medium green apples, peeled
500g dark brown sugar
350g unsalted butter
1 tsp natural vanilla extract
1 tsp ground nutmeg
6 eggs, separated
100g rice flour
200g almond meal
150g hazelnut meal
½ tsp cream of tartar
Instructions
1 Preheat oven to 170°C. Cut the apples into eights and combine in a frying pan with 150g sugar and 50g butter. Cook over a medium heat until the apples are softened, then divide the apples and syrup between two lined loaf pans.
2 Place the remaining butter and sugar in the bowl of an electric mixer and beat on high speed for 5 minutes, until very light, then fold in the egg yolks. Mix in the rice flour and nuts gently.
3 Whisk the whites and cream of tartar to soft peaks and fold in gently, then spoon over the apples and bake for 40 minutes until a skewer can be inserted and removed cleanly. Cool on a wire rack.