Garlicky Chicken and Artichoke Pot Roast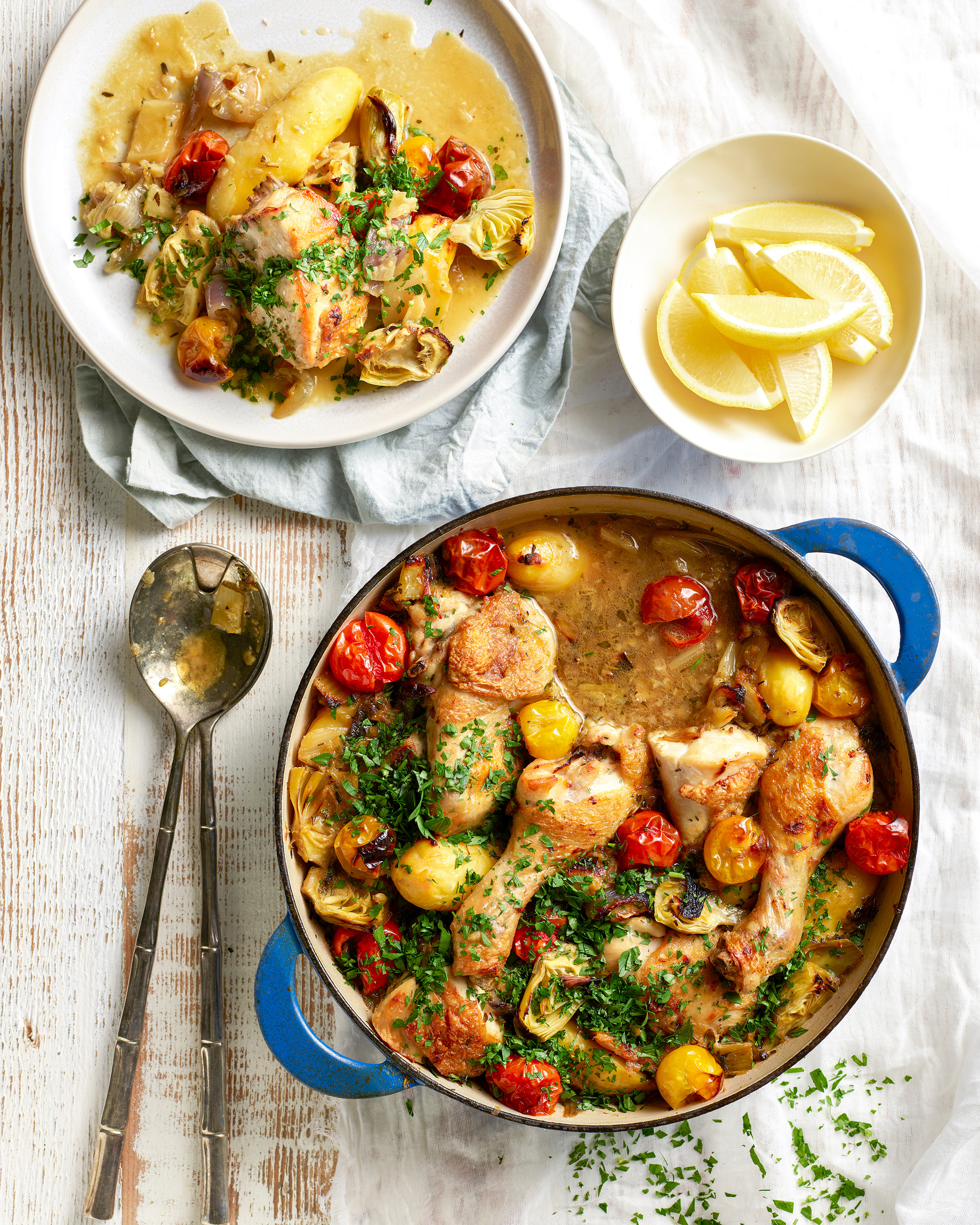 A great dish for weekend entertaining.
Ingredients
1.8kg chicken
sea salt flakes and freshly-ground black pepper
2 Tbsp extra virgin olive oil
2 red onions, sliced
1 head baby fennel, diced
20 cloves garlic, minced
1 bunch thyme leaves
1 cup dry sherry
1 cup chicken stock
12 small potatoes, steamed
1½ cups artichoke hearts, quartered
2 cups mixed baby tomatoes
juice of 1 lemon
½ bunch parsley, finely chopped
Instructions
1 Preheat oven to 180°C. Use a sharp pair of scissors to cut the chicken into eight pieces, then season with salt and pepper. Set a heavy-based oven-proof pan over moderate heat, add half the oil, then sear the chicken pieces until browned. Set aside.
2 Pour in the remaining oil, then fry the onions, fennel, garlic and thyme for 5 minutes. Pour in the sherry, boil for 1 minute, then add the stock, potatoes, artichokes, chicken, tomatoes and lemon juice. Bake for 30 minutes, then scatter with parsley to serve.