Garlic Prawns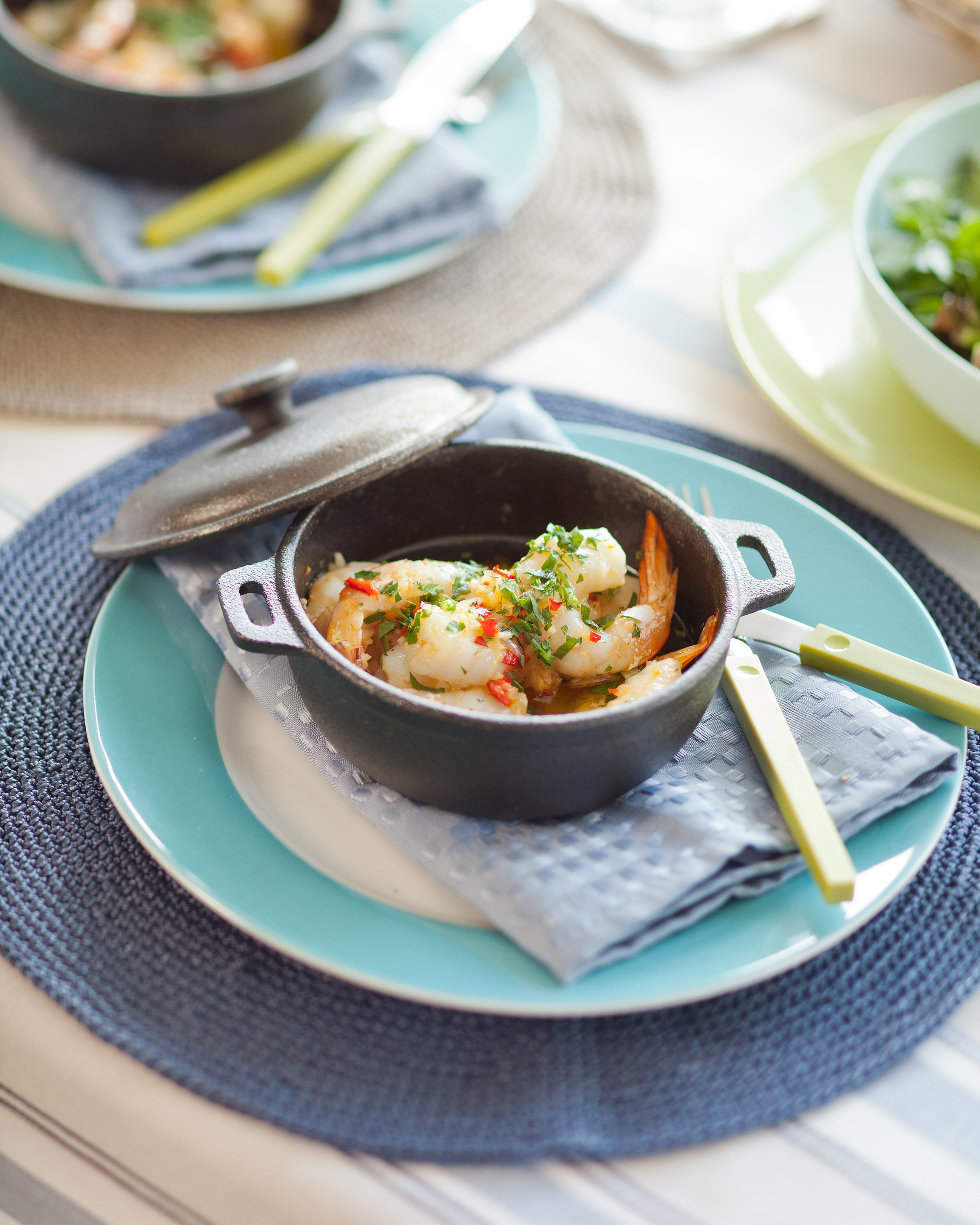 If you want to be sure that you're buying local garlic, simply check the base of the head. If there are small roots evident, then the garlic is always local. When they're removed it's imported.
Ingredients
½ cup extra virgin olive oil
¼ cup butter
4 eschalots, finely diced
2 long red chillies, seeded and finely diced
8 cloves garlic, finely chopped
36 large green King prawns
salt flakes and freshly-milled black pepper
baguette and fine salad, to serve
Instructions
1 Preheat oven to 200°C. Divide the oil and butter between four lidded cast-iron dishes (or one large one) and warm in the oven for 5 minutes until very hot.
2 Add the eschalots, chillies, garlic and prawns and mix well. Bake for 5 minutes until the prawns are pink, then season with salt and pepper. Serve with baguette and fine salad.