Fettucini alfredo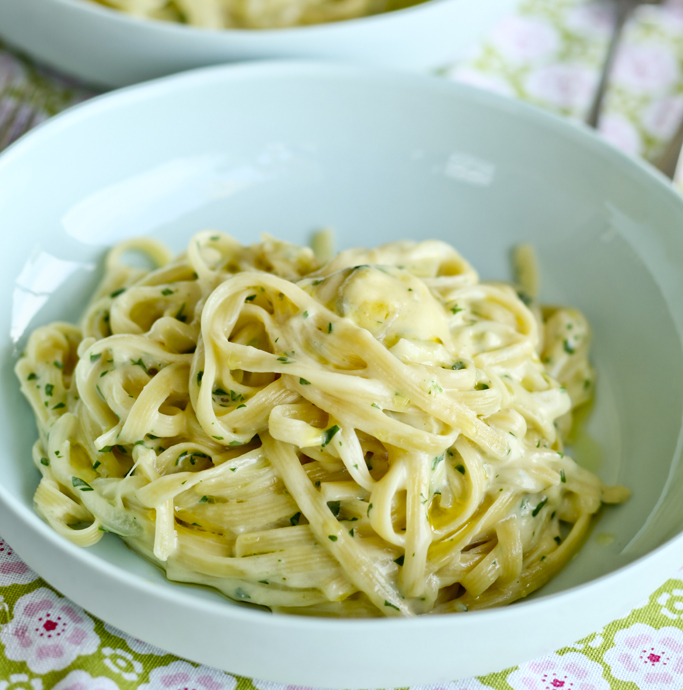 It's a classic Italian pasta dish, love it!
Ingredients
400g dried fettucine
2 white onions, very finely diced
125g unsalted butter
2 tsp cornflour
1 cup white wine
300g double cream
150g grated provolone cheese
50g grated parmesan
salt and pepper
1 bunch parsley, finely chopped
Instructions
1 Cook the fettucini in rapidly boiling salted water according to manufacturer's instructions until al dente. Drain well.
2 Meanwhile, sauté the onions in butter for five minutes, until well softened. Add the cornflour, stir thoroughly, and cook briefly. Pour in the wine, and simmer to reduce by half.
3 Add the cream and cheeses, turn the heat to low, and simmer gently for five minutes until thickened. Season with salt and pepper. Mix in the pasta and parsley, then serve.