Fennel-Crusted Pork Loin with Rough Caponata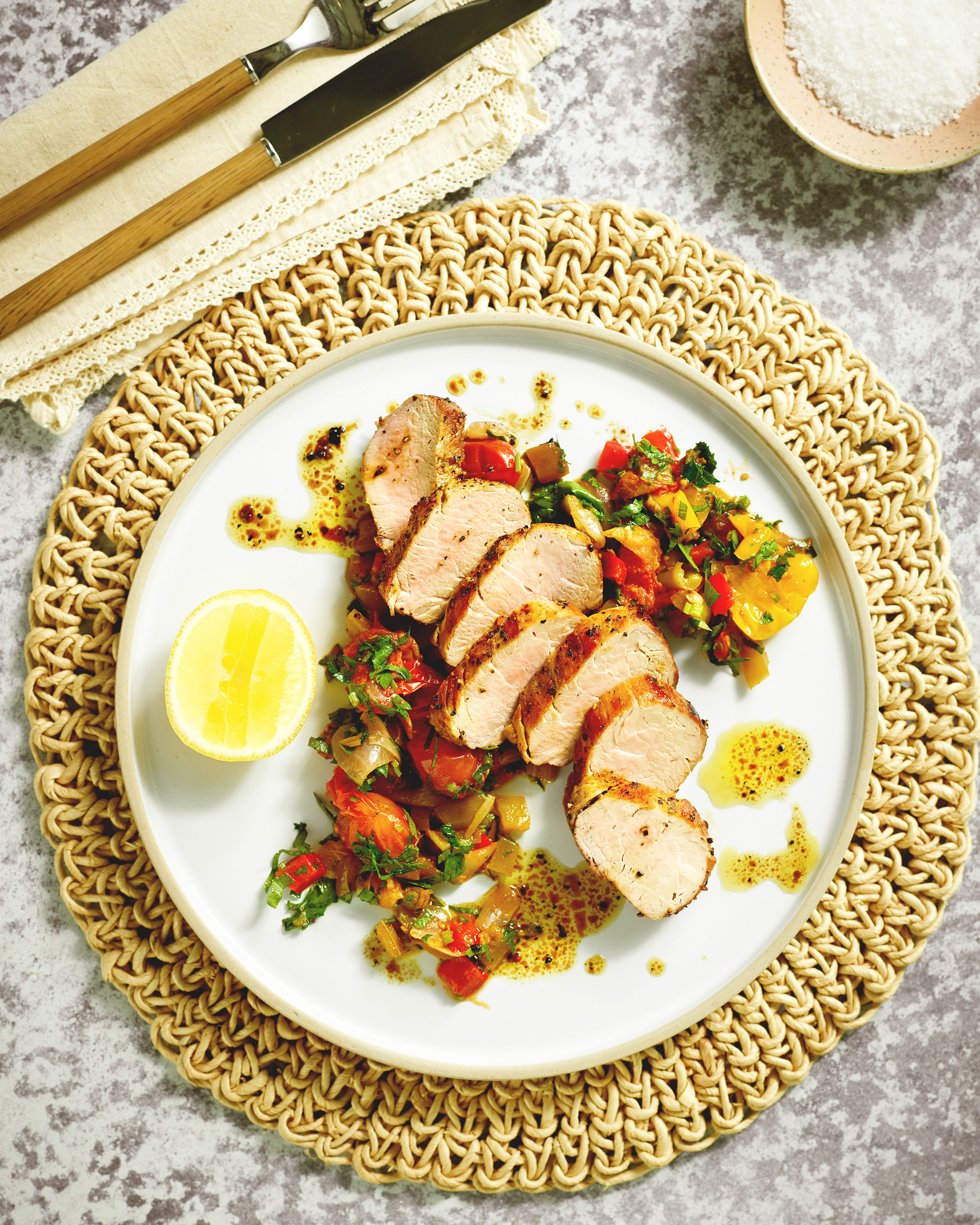 Forget well-done pork, that's just going to rob you of the juiciness, succulence and tenderness that pork can offer.
Ingredients
4 x 200g pork loins
sea salt flakes and freshly-ground black pepper
2 tsp fennel seeds, cracked
¼ cup extra virgin olive oil
2 red onions, diced
2 sticks celery, sliced
4 capsicums, diced
4 bay leaves
4 cloves garlic, sliced
2 tsp capers
2 cups baby tomatoes
½ bunch parsley, chopped
Instructions
1 Season the pork generously with salt and pepper, then scatter with the fennel seeds and rub with 1 Tbsp extra virgin olive oil. Set aside.
2 Sauté the onions, celery, capsicums, bay leaves and capers in the remaining olive oil for 15 minutes, until aromatic, then season generously and mix in the tomatoes. Cook until softened, then stir in the parsley.
3 Cook the pork on a hot grill for 12 minutes, turning often, until medium. Rest for 10 minuets, then carve and serve with the caponata.