Fattoush salad of crisp wafers, tomatoes and sumac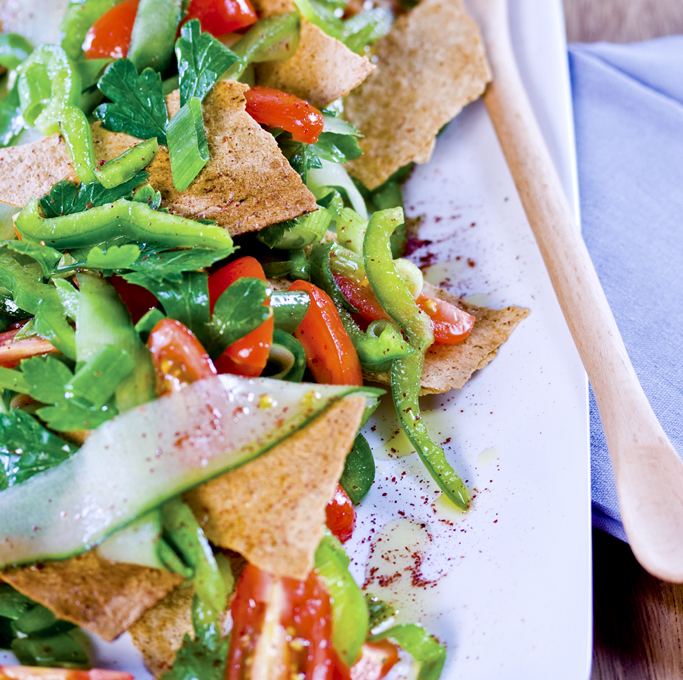 Add a little sumac to your salad mix for extra texture and flavour.
Ingredients
2 pita breads
2 Lebanese cucumbers, shaved finely
1 punnet cherry tomatoes, halved
4 shallots, sliced
1 green capsicum, cut in fine strips
¼ bunch parsley leaves
¼ bunch mint
1 Tbsp sumac
2 Tbsp extra virgin olive oil
juice 2 lemons
2 tsp hot paprika
salt and pepper
Instructions
1 Toast the pita breads until crisp, then break into small pieces. Combine with the cucumber, tomatoes, shallots, capsicum, herb leaves and sumac in a large bowl.
2 Mix the olive oil, lemon juice and paprika in a small bowl and season generously with salt and pepper.
3 Combine together and stand for 5 minutes before serving.