Eton mess with brown sugar meringues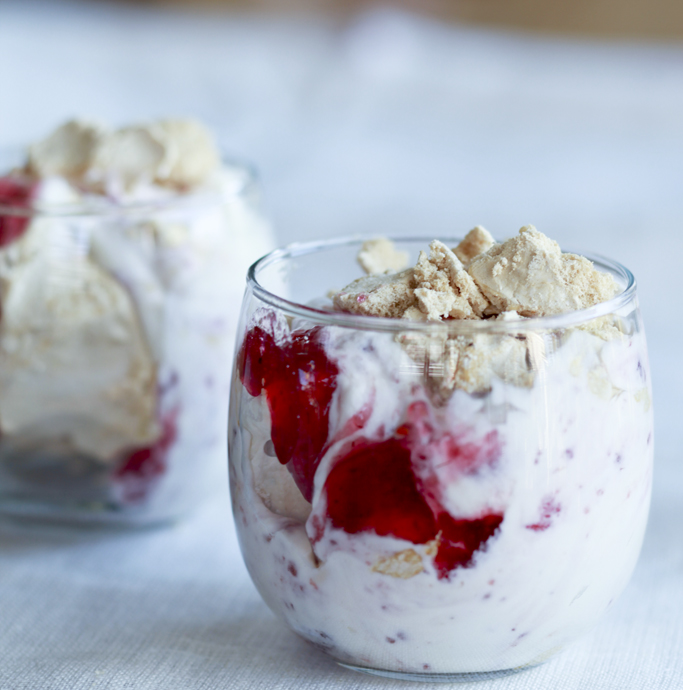 It's sweet and delicious, with a perfect balance of velvety smooth cream and crunchy meringue.
Ingredients
300ml cream
50g pure icing sugar, sifted
300g sour cream
100g raspberry jam
1 punnet raspberries
12 brown sugar meringues
Instructions
1 Whip the cream and icing sugar to soft peaks, then fold in the sour cream. Stir the rapsberry jam and raspberries together.
2 Crumble the meringues into pieces, then layer into glases with the cream and raspberry mixtures.