Eggplant Pillows (Cuscini di Melanzane)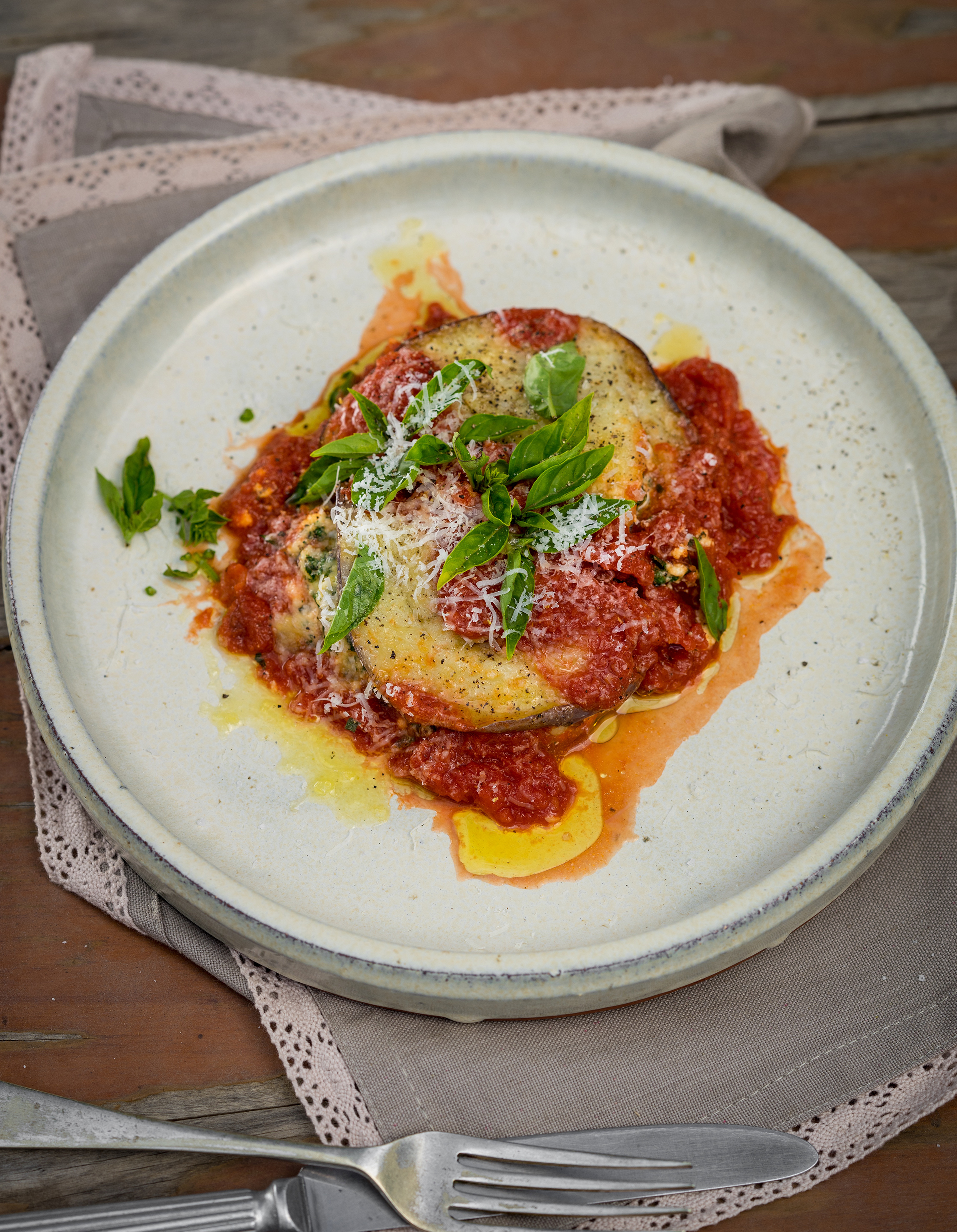 Every meal should have a substantial vegetable component, whether raw or cooked, but this does not negate our need for quality protein, nor our gastronomical desire for well-prepared meat and fish. But in the interests of true balance, Meat-free Mondays is an idea I can really get behind.
Ingredients
2 medium eggplant
sea salt flakes and freshly-ground black pepper
½ cup gluten-free flour
extra virgin olive oil, for shallow frying
1 cup ricotta cheese
½ cup grated Parmesan
2 Tbsp raisins, chopped
2 Tbsp pine nuts, toasted
6 anchovy fillets, chopped (opt.)
3 egg yolks
1 bunch parsley, finely chopped
½ bunch mint, finely chopped
juice of 1 lemon
2 cups tomato passata
crusty bread, basil and grated Parmesan, to serve
Instructions
1 Slice the eggplants in fine strips lengthways, then season with salt and pepper and dust with flour. Heat the olive oil in a large skillet over a moderate heat, then fry the eggplant in batches, until golden. Drain on kitchen paper then set aside.
2 Combine the ricotta, Parmesan, raisins, pine nuts, anchovies (if using), yolks and herbs in a large bowl with the lemon juice and beat until smooth. Season with salt and pepper.
3 Working in batches, arrange the eggplant slices on a board, then top with a spoon of the cheese mixture and fold over to enclose, creating pillows.
4 Pour the oil out of the skillet, then arrange the eggplant pillows in it. Pour in the passata, then set over a low heat and fit the lid. Cook for 10 minutes, then serve with crusty bread, basil and grated Parmesan.