Eggplant and Olive Gratin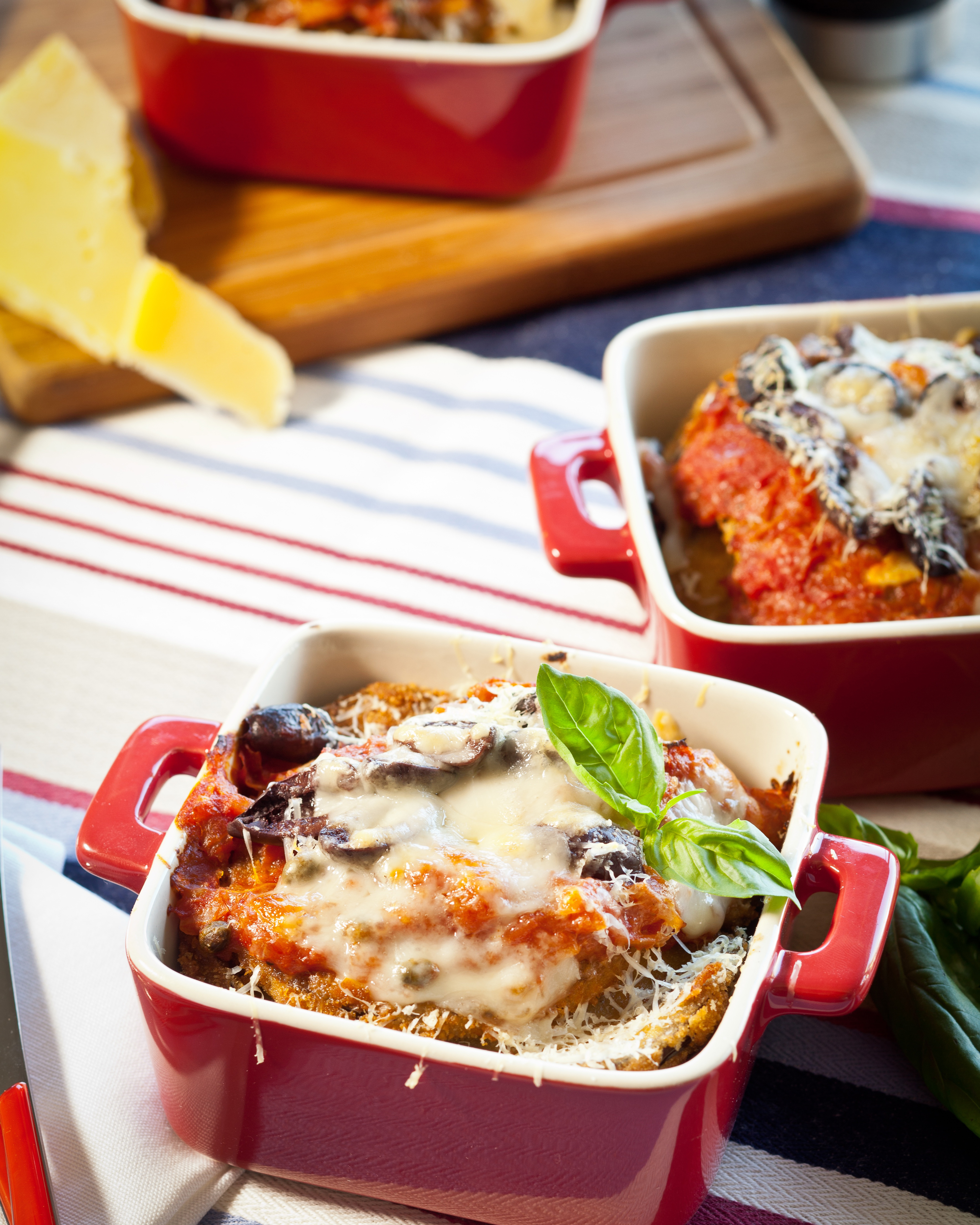 Modern eggplants have been hybridised such that they no longer possess the bitter husk that surrounds the inner seed. This makes them easier to digest, smoother in flavour and free of bitterness. As an added benefit, this also means that they do not need to be salted prior to cooking, which has health benefits all of its own.
Ingredients
2 large eggplants
½ cup extra virgin olive oil
sea salt flakes and freshly-milled black pepper
2 x 400g cans cherry tomatoes
1 Tbsp brown sugar
1 Tbsp red wine vinegar
2 cups ricotta cheese
1½ cups Parmesan, finely grated
2 tsp ground nutmeg
1 cup black olives, halved
1 bunch basil leaves
Instructions
1 Preheat oven to 180°C. Slice the eggplants 1cm thick, then fry in olive oil in a frying pan over a moderate heat, until lightly browned. Drain on kitchen paper, then season with salt and pepper. Mix the cherry tomatoes, sugar and vinegar, then season with salt. Beat the ricotta and half the Parmesan in a small bowl.
2 Build layers of eggplant, tomato sauce, cheese mix, olives and basil leaves in two-cup individual baking dishes, then finish with the remaining Parmesan. Bake for 45 minutes, until golden brown on top.