Devil's food cake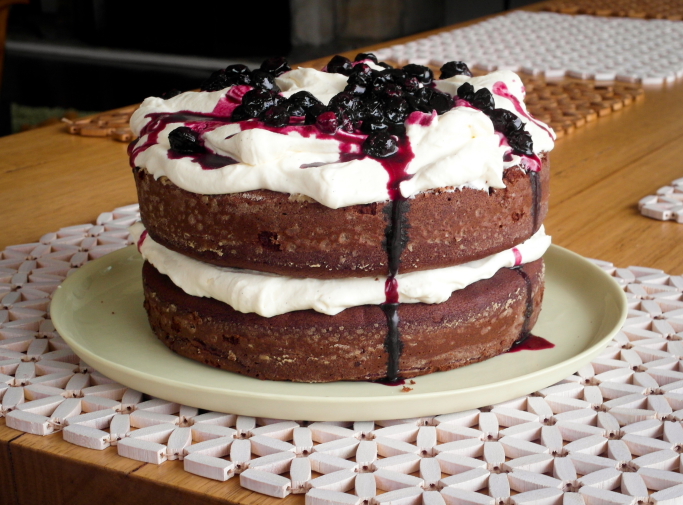 It's truly evil, but so good at the same time. It's all about balance, really!
Ingredients
125g unsalted butter, softened
1½ cups dark brown sugar
2 eggs, separated
2 cups self-raising flour
50g dark cocoa powder
1⅓ cups milk
100g dark chocolate, melted and cool
½ tsp white vinegar
sweetened whipped cream and berry compote, to serve
Instructions
1 Preheat oven to 180°C. Combine the butter and brown sugar in the bowl of an electric mixer and beat with the paddle attachment on medium speed for 5 minutes, until very light and creamy. Add the egg yolks and beat until smooth.
2 Sift in the flour and cocoa and beat gently, adding the milk in a steady stream. Beat until smooth. Mix in the chocolate and vinegar. Whip the egg whites to soft peaks and fold in gently, then spoon into two lined 20cm cake tins and bake for 30 minutes, until a skewer can be inserted and removed cleanly. Cool on a rack.
3 Sandwich the cake with sweetened whipped cream and top with berry compote.