Curried sausages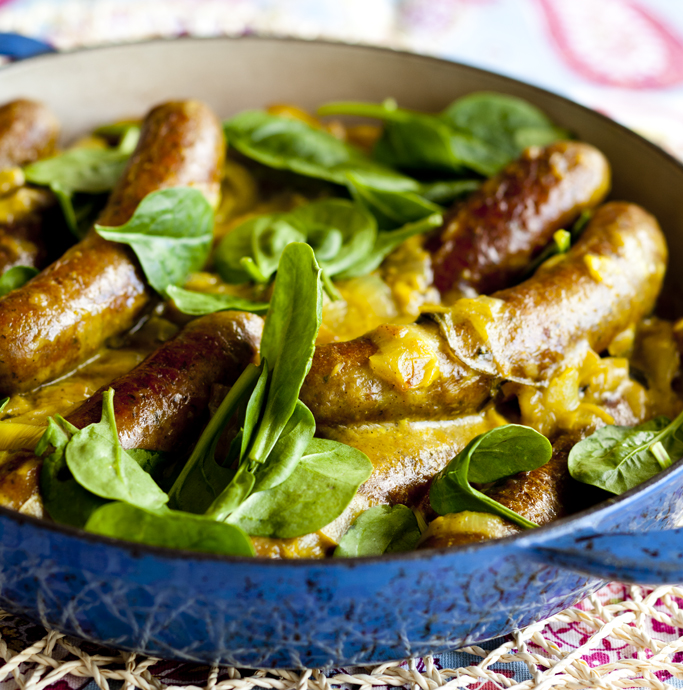 Give your sausages a makeover.
Ingredients
8 thick sausages
4 brown onions, sliced
½ head fennel, finely diced
4 cloves garlic, sliced
2 Tbsp curry powder
2 Tbsp unsalted butter
1 Tbsp plain flour
500ml beef stock
100ml cream
salt flakes and freshly-milled black pepper
2 cups baby spinach leaves
Instructions
1 Fry the sausages in a large frying pan over a moderate heat until browned on all sides, then set aside.
2 Add the onions, fennel and garlic and cook fro 5 minutes, until softened. Add the curry powder, butter and flour and cook until the mixture begins to stick to the bottom of the saucepan.
3 Whisk in the stock and cream, season with salt and pepper, then return the sausages and simmer for 15 minutes, until the sauce thickens around the sausages. Mix in the spinach and serve.