Croque Monsieur Croissants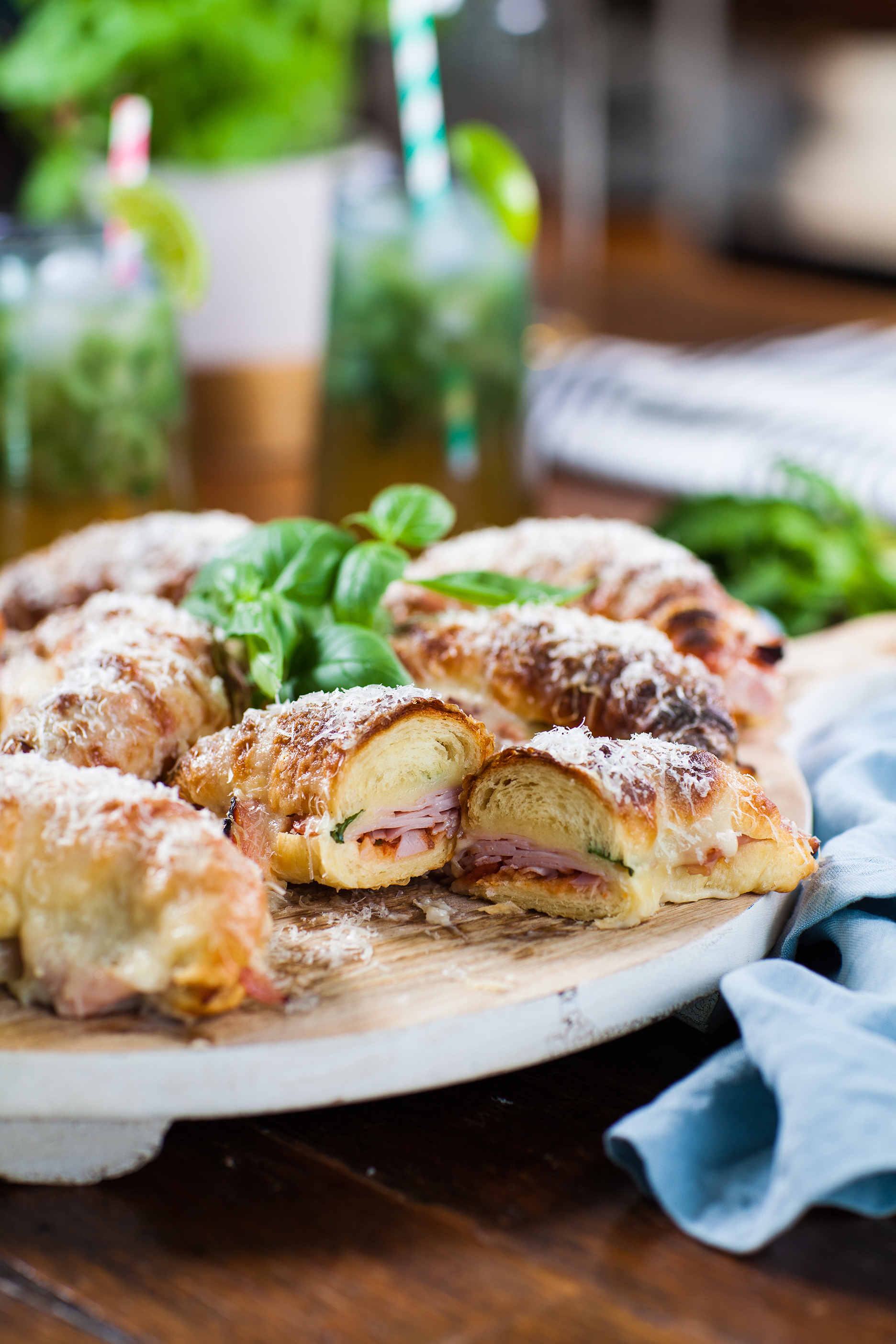 If your little ones want to make breakfast for mum this Mothers' Day, let them really knock it out of the park. This luxury 'Croque Monsieur' inspired croissants are super-tasty, and we've even got a luxe juice to go with them. Maybe except for the oven your little ones can pretty much do it themselves.
Ingredients
12 mini croissants
¼ cup tomato relish
¼ bunch basil leaves
150g triple-smoked ham
150g Gruyere cheese, sliced
½ cup ready-to-use white sauce
1 Tbsp finely-grated Parmesan cheese
16 mint leaves
1 lime, cut into quarters
4 tsp caster sugar
4 mini cucumbers, halved
1L apple juice
Instructions
1 Preheat oven to 180°C. Bake the croissants on their tray for 12 minutes, then set aside and allow to cool. Carefully cut each croissant in half, then arrange the bottoms on a lined oven tray.
2 Spread the relish and basil leaves on the croissant bases, then top with ham and Gruyere. Place the lids on. Mix the white sauce and Parmesan, then spoon over the top. Bake for 5 more minutes, until the cheese is just melted.
3 Meanwhile, place two mint leaves, a lime quarter and teaspoon of sugar in the bottom of four tall glasses. Mash with a spoon. Add the cucumbers, remaining mint leaves and apple juice. Serve with the croissants.