Crispy Chicken Tostadas with Dry Slaw and Salsa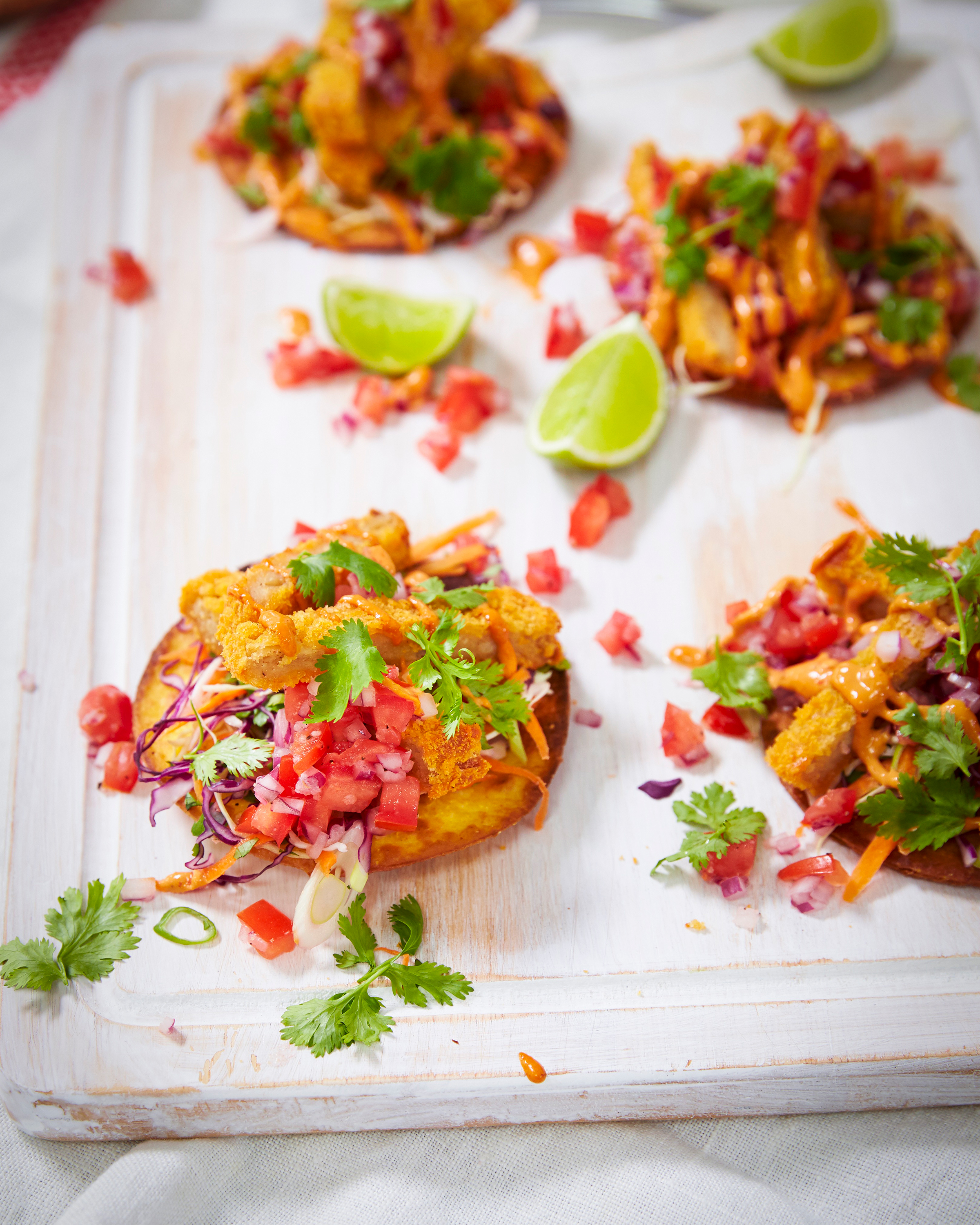 What's fun savoury food for kids? I reckon you can't go past these amazing chicken tostadas.
Ingredients
4 X ready-to-cook chicken schnitzels
¼ cup vegetable oil
8 corn tortillas, cut into 7cm discs
1 cup each green and red cabbage, finely shredded
1 carrot, grated
½ bunch coriander leaves, chopped
2 green shallots, finely sliced
2 Roma tomatoes, seeded and diced
½ red onion, finely diced
1 clove garlic, minced
1 Tbsp extra virgin olive oil
juice of 1 lime
sea salt flakes and freshly-milled black pepper
chipotle mayonnaise, guacamole, sour cream and lime wedges, to serve
Instructions
1 Preheat oven to 180°C. Arrange the schnitzels on an oven tray and bake for 12-15 minutes, turning once, until crisp. Chop into pieces.
2 Meanwhile, heat the vegetable oil in a medium frying pan over a moderate heat and fry the corn tortillas until crisp. Drain on kitchen paper.
3 Combine the cabbages, carrot, coriander and green shallots in a bowl and toss well to combine. Mix the tomatoes, onion, garlic, olive oil and lime in a second bowl and season with salt and pepper.
4 Top the tostadas with cabbage salad, chicken and salsa, then serve with chipotle mayonnaise, guacamole, sour cream and wedges.